Meitu to close smartphone business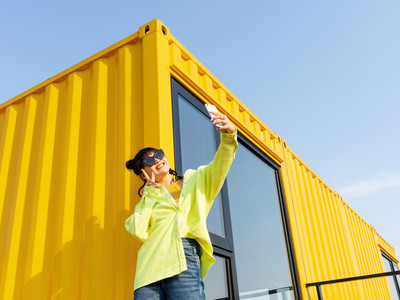 Photo/Shetuwang
Apr. 15 (NBD) -- Selfie touch-up app developer Meitu Inc Sunday announced plans to close its smartphone business by middle of this year.
The company also said it will exclusively license its Meitu brand to smartphone maker Xiaomi. The design, research and development, production and marketing of future lines of Meitu smartphones will be handled by Xiaomi, and Meitu will remain committed to developing next-generation image technology and algorithms.
Targeting a niche group of beauty-sensitive customers means limited sales and market penetration. Moreover, Meitu couldn't find a way to substantially axe manufacturing costs to cope with the increasingly fierce price war, the company said in the announcement.
Meitu released its first smartphone in 2013 and then developed three series including M, V and T, quickly winning the hearts of a large number of female users based on a variety of make-up and touch-up apps. But with other smartphone makers' continuous enhancements of camera function, Meitu smartphones are gradually losing the edge and allure on the market.
According to its fiscal report for 2018 released last month, Meitu reported revenue of around 2.79 billion yuan (415.7 million U.S. dollars) for the year, a drop of 37.8 percent from the prior year.
The lukewarm performance of its smartphone business is largely to blame for the decline in revenue. Last year, Meitu sold only 720,000 smartphones, less than half of the 1.57 million units in the year earlier.
The firm's net loss for 2018 was 1.2 billion yuan, of which approximately 500 million yuan and 200 million yuan was contributed by smartphone and e-commerce businesses, respectively.
Currently, Meitu is clearing inventories of the V7, which was launched in January this year.
The V7 standard edition originally with a price tag of 4,799 yuan is now available at 3,999 yuan, while the V7 Tonino Lamborghini Limited Edition priced at 6,799 yuan is seeing a bigger drop in price, now only sold for 4,499 yuan.
Email: lansuying@nbd.com.cn