Insolvency or fraud? K-12 education firms shut down thick and fast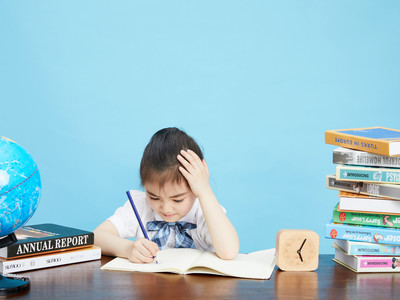 Photo/Shetuwang
Apr. 15 (NBD) -- Wang Ting (alias), whose child was taking classes of Shakespeare Education, received a message from a foreign teacher of the educational institution, only to be notified that the firm has gone into liquidation and classes will be closed with no refund.
Last January, Wang along with other three spent about 30,000 yuan (4,470.1 U.S. dollars) purchasing a course package which comprises of 40 classes taught by foreign teachers.
But later parents were informed the tuition fee would rise to 43,000 yuan after the summer vacation (generally in July and August). To save money, Wang decided to buy another 40-class package last August.
However, the company went into bankruptcy before the newly-purchased class package was used up.
Founded in late 2016 and headquartered in Shanghai, Shakespeare Education provides door-to-door K-12 English education services in cities including Beijing, Guangzhou and Shenzhen.
Currently, all of its branches have closed operation, resulting in serious loss of franchisees and over a thousand families.
Wang and other parents accused Shakespeare Education of fraud on the grounds that it was still making a sale of education products to consumers and franchisees one month or so before the bankruptcy, with no mention of operational difficulties the company encountered. Consumers in several cities have reported the cases to the police.
The Shakespeare Education case is not an exception. In recent years, a number of educational institutions ended up with shutdown and fled with advance payment from customers, leaving customers in difficult situation to get refunds.
Wang admitted the high cost of safeguarding consumer's legal rights discourage her from demanding refund. "I've gave up on getting the refunds back, because taking legal actions individually is too costly," Wang said.
Data show that in 2017 the number of financing cases in the K-12 education market declined by 17.3 percent from the previous year, and the top 5 percent of players obtained 54.7 percent of the total investments.
This indicated the Matthew effect in the sector, under which industry giants gained large amount of funding and were highly valued by investors, while enterprises with less competitiveness began tangling with financing difficulty.
The cooling-down capital influx leads to some education enterprises less spending on promotion and advertising, hence decreasing customers.
Without the outstanding performance, the firms could easily lose investors' support, further deteriorating operation condition, hence worse performance, less investment, which forms a vicious spiral.
In addition, the low-quality education courses and services are other factors for the companies' hardship.
When an education firm is expanding rapidly with the support of sufficient capital, rough management would have little impact, and the company as well as its investors would be blinded by rising figures.
"But when facing with capital reduction, a firm would be caught in a muddle due to lacking teaching quality and services, the core competitiveness for the company," an investor in the education field noted, "not to mention that the previous good-looking data may be fabricated under the tacit backing of the its management."
Once such firms couldn't sustain, they filed for bankruptcy without refunding the payment just like Shakespeare Education.
Email: gaohan@nbd.com.cn