Home kitchen, new direction of entreprenuership in California
Apr. 19 (NBD) -- "High-paid but low savings were the general portrait of Silicon Valley's mid-class group. If you want to make a decent living, you have to spend wisely and save diligently," Sharon Lee, an immigrant who comes from southwest China's Sichuan and lives in the middle of the Peninsula in Silicon Valley told NBD.
California's Assembly Bill No. 626 signed by the sunshine state's governor might just give people like Lee a silver lining to continue the exquisite lifestyle.
The new regulation allows home cooks to sell food from 2019, ushering in the beginning of the home cook economy.
New path of entrepreneurship in Silicon Valley
Lee's mother is planning to open a home kitchen in the United States in May.
"My daughter's family often bought food from other home kitchens to satisfy a craving. Later, I found that the threshold for running such kitchen is low, so is the cost. Meanwhile, the hours are flexible and the return is stable," revealed the 65-year-old lady.
"I never thought about earning dollars in the United States without going out of my house. I will be an entrepreneur in Silicon Valley," she smiled.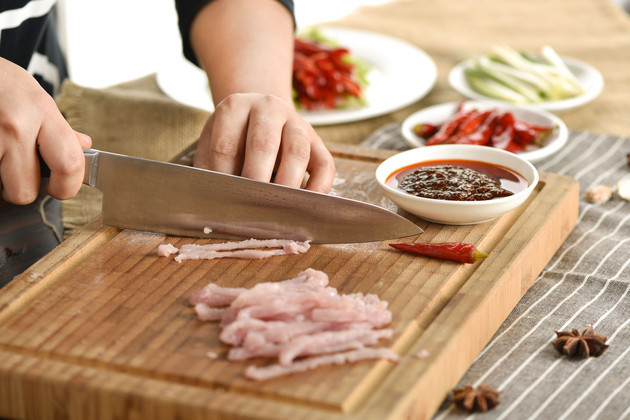 Photo/Shetuwang
With rising market demand, food ranging from Shaanxi Cold Skin Noodles, Shanghai green rice balls, Suzhou mooncakes to Sichuan cured pork and sausages, has been added to home kitchens' menus in the high-tech hub.
Immigrants from mainland China constitute a large part of home kitchen operators and food buyers, and Tencent's social mobile app WeChat becomes the main business platform for home cooks.
Mike Sun, who also lives in the middle of the Peninsula, opened at 9 pm preorders for the homemade meat buns for the next day via a WeChat mini program. All 84 buns were sold out within 50 minutes.
The next afternoon customers successively came to Sun's place to pick up their products after paying in cash on the nail.
Surrounded by villas valued at an average of 2 million U.S. dollars, Sun's home kitchen mainly serves four groups of consumers: stay-at-home mothers with two or three children, single IT workers, salaried couples who have no time to cook, and fellow-villagers.
For home kitchens like Sun's, they don't have any advertising or marketing budget, and the promotion is often done through word of mouth.
Home kitchen owners at crossroads
Last September, California became the first state in the United States that initiates a county-level approval and inspection process for home kitchens.
The new act legally defines home kitchens and standardizes kitchen operations.
All microenterprise home kitchens that are operated by a resident in a private home where food is stored, handled, and prepared for, and may be served to, consumers, must apply for a permit and receive health inspections, according to the regulation.
Besides, they can sell no more than 60 individual meals per week, and maintain no more than 50,000 U.S. dollars in verifiable gross annual sales, otherwise the registration for a physical restaurant is required.
"This year will be a crossroads for kitchen operators. As the business grew, top home kitchens may generate more than 50,000 U.S. dollars in annual sales, and a full-time operator will not be enough to cover the business," Vivian Feng who is conducting the home kitchen market survey in Silicon Valley said to NBD. With the release of the new act, a step ahead means challenges associated with running commercial restaurants while a step back means possible legal risks.
For benefits of home-cooking operations' legitimacy, Feng commented, California's home kitchens and on-demand food delivery providers will be able to team up with each other for complementary advantages.
She took Nextdish, an online platform providing Asian-style meals, as an example. "I noticed that several reputable home kitchens have quietly joined hands with the platform."
Such collaboration greatly enriches the ordering options of the food delivery platforms and fuels business expansion of home kitchens with the websites' food delivery service, noted Feng.
Email: lansuying@nbd.com.cn