First Park City Forum kicks off in SW China's Chengdu: Park City≠Park + City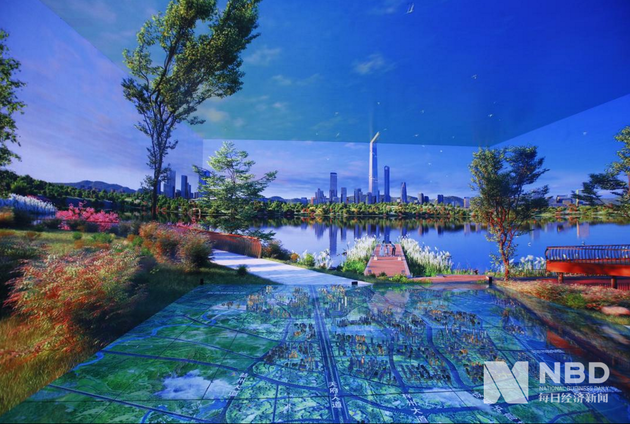 Photo/Zhang Jian (NBD)
Apr. 22 (NBD) -- "A park city needs to form an integral mechanism and set up a complete institutional system so as to satisfy residents' wishes for a better life," underlined Wu Zhiqiang, academician of the Chinese Academy of Engineering and vice president of Tongji University, at a forum themed on "Park City, City of the Future".
On Monday, the First Park City Forum was held in the Tianfu New Area of southwest China's Chengdu, where government officials, representatives of the United Nations Human Settlements Programme, leaders of global park cities and city-planning scholars and experts at home and abroad gather to discuss both the concepts of and the means to build a park city.
The forum also witnessed the signing ceremony of ten key park-city projects worth in total 84.43 billion yuan (12.6 billion U.S. dollars).
Park city, a cure for urban diseases
Why is "park city" increasingly being a heated topic and drawing much attention from policy makers and city planners?
He Kebin, academician of the Chinese Academy of Engineering and dean of Tsinghua University's School of Environment, held that the park-city construction can help a city sharpen its core competitive edge by attracting high-end talents, pushing forward industrial restructuring and integrating new urban forms and new business formats.
"Park-city planning can provide a cure to growing problems typical of cities and improve the living quality of city dwellers," He said.
Guo Renzhong, academician of the Chinese Academy of Engineering and director of the Research Institute for Smart City Shenzhen University, deemed "park city" as systematic thinking which places the people-oriented idea, the construction of a livable city and ecological environment construction at equal footing. Local characteristics should be kept and further combined with smart city construction in city planning, Guo advised.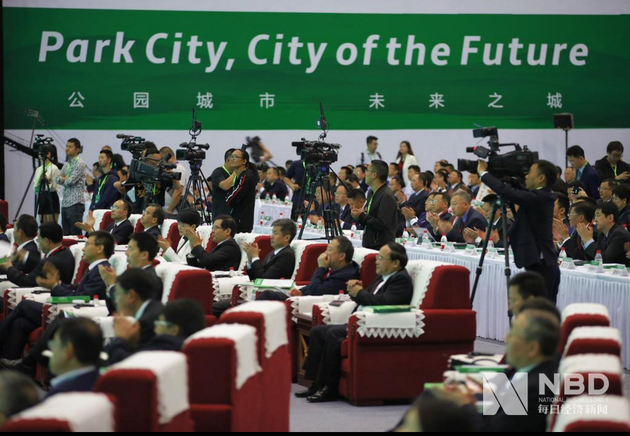 Photo/Zhang Jian (NBD)
Also from a "people first" point of view, Lim Chin Chong, expert with the Center of Liveable Cities under Singapore's Ministry of National Development, shared his insights on park city in an interview with NBD.
Neither a park city nor a garden city can be accomplished at one stroke, Lim underscored. "It is a process which entails participation by all people and eventually realizes a harmonious relationship between people and people, people and the environment, and sustainable development of cities and residents," Lim noted.
A park city means a 'home in a park'
Speaking of how to build a park city, Wu Zhiqiang suggested in his keynote speech that the philosophy of "Home in a Park" should be incarnated and the "Better City" goal should be pursued in such process.
"Park city is not equal to a simple sum of park and city," Wu said. The "Home in a Park" notion Wu upholds gave a clear picture of a real park city in his mind. "It's the integration of living, commercial, cultural, industrial, medical and educational function aspects in the city," Wu emphasized.
Taking "living in a park" for example, a multi-layered ecological greenbelt system should be put in place to cover both in-doors and out-doors space which residents can enjoy conveniently at any time, Wu added.
Chengdu commenced efforts to build a park city in 2018, when the provincial capital unveiled the plan to build itself into a pretty and livable park city, set up the Tianfu Park City Research Institute and completed cumulatively 2,607 kilometers of Tianfu Greenway.
"I think Chengdu has a good ecological foundation and policy conditions to become a park city," so said Lim to NBD.
Email: gaohan@nbd.com.cn