Starbucks' China challenger Luckin mulls tie-up with Ele.me to expand delivery capacity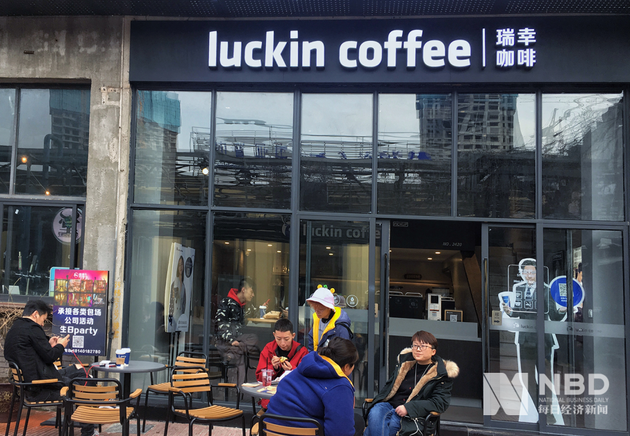 Photo/Lan Suying (NBD)
May 9 (NBD) -- Luckin Coffee Inc, the coffee chain startup taking on Starbucks in China, is seeking cooperation with Ele.me and other delivery platforms, in a bid to supplement its delivery capabilities, according to media reports.
Neither Luckin nor Ele.me has commented on the news.
Characterized by takeout coffee, Luckin outsources delivery to Chinese logistics firm SF Express. Last December, the coffee chain startup teamed up with Chinese O2O life service platform Meituan Dianping to deliver coffee, which was seen as a response to Starbucks' partnership with Alibaba-backed food delivery firm Ele.me in August of 2018.
SF Express charges Luckin 10 yuan (1.5 U.S. dollars) for each delivery, news outlet 36kr reported citing an industry insider. Delivery cost poses quite a bit of pressure on the coffee chain.
Moreover, Luckin early this year said it was targeting a total of over 4,500 stores by the end of 2019, which would enable it to displace Starbucks as China's largest coffee chain by the number of stores.
To meet the delivery demand and also cut delivery costs, National Business Daily noticed that Luckin, on one hand, is seeking various delivery methods, and on the other hand, is taking measures to lower the proportion of take-away orders, such as increasing the threshold for free delivery and attracting customers to get coffee in-store.
The take-out orders took up 27.7 percent of the total in the first quarter of 2019, a sharp drop from the 61.7 percent in the first quarter of 2018.
In a new filing for the U.S. IPO, Luckin said it plans to sell 30 million shares at an initial range of 15-17 U.S. dollars. That gives an estimated raise of 450-510 million U.S. dollars.
Email: gaohan@nbd.com.cn