$13.7mln trip for 12,000 members: purported direct selling Jeunesse tumbles deeper into MLM suspicion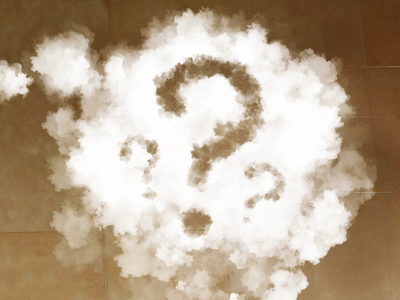 Photo/Shetuwang
May 14 (NBD) -- 12,000 Chinese members of U.S. healthcare products seller Jeunesse Global (Jeunesse) have been taking a six-day trip to Switzerland in three batches since May 10 (Beijing Time), which is counted as "the largest ever tourist group" visiting the small but well-known European country.
The entire trip will reportedly cost Jeunesse more than 14 million Swiss Franc (13.7 million U.S. dollars).
National Business Daily noted that the trip to Switzerland is provided by Jeunesse as the rewards for its Chinese sales staff who achieved sales targets, and this is not the first time the company organized incentive trips for its Chinese employees.
The U.S.-headquartered company, which offers such a big reward to its employees in China, has long been suspected of conducting pyramid selling under the cover of "direct selling" and "e-commerce".
According to prior media reports, Jeunesse sells mainly a vitamin supplement called "Jeunesse Reserve", claiming the products to have cancer prevention and anti-aging effects during marketing.
But the company tells a totally different story on its website, clearly stipulating that the product, without the appraisal of the U.S. Food and Drug Administration, can't be applied to diagnose, treat, cure or prevent any disease.
Another featured product "AM/PM Essentials" is said to be able to treat 31 types of diseases, including cancer, diabetes, coronary heart disease, liver cirrhosis and even infertility.
The products haven't been registered in China, hiding in grey areas. But Jeunesse uses those products as "gimmicks" to lure customers to become paid members of the company.
A person who has registered in Jeunesse's website is able to purchase products in the online store at membership prices and sell the items to others at retail prices. The person will become a dealer after recommend eight people to join the site.
In Jeunesse's sales system, members are divided into 15 levels. The higher the level a person remains, the more profits he/she could reap and the higher sales target he/she can reach.
Senior members can share the profits from the lower-level members' product sales. The members with highest level is said to share 3 percent of the company's global revenue as bonus.
There lies multi-level marketing (MLM) in the so-called "interactive e-commerce model" of Jeunesse.
Several news agencies including Xinhua has questioned Jeunesse's product and sales mechanism. It's noticed that the company hasn't obtained the direct-selling license in China. It does have registered companies in the country, but doesn't have any operational entity, according to news outlet Jiemian.
Jeunesse dealers claimed the annual turnover of the company for 2018 reached 1.4 billion U.S. dollars.
It is also noteworthy that in October 2017, several Jeunesse's members in Los Angeles have filed a lawsuit in California, alleging that the firm was accused of false advertising, pyramid schemes and international money laundering.
Jeunesse previously stated what the company sells are nutrition supplements which don't involve any treatment or medical effects, and the company has never marketed products in violation of laws and regulations of any country.
Email: gaohan@nbd.com.cn