Meituan expands car-hailing service to 17 cities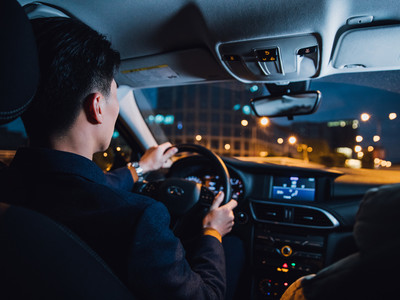 Photo/Shetuwang
May 20 (NBD) -- Meituan Dache, the ride-hailing unit of Chinese lifestyle services platform Meituan Dianping, is now enabling users of its app in 15 more cities to take a car from other car-hailing service providers.
Previously, the firm has launched the service for trial run in Shanghai and Nanjing.
National Business Daily noticed that the app of Meituan Dache includes five types of car-hailing services - taxi, economy, comfort, business and luxury - from companies such as Shouqi, Caocao Chuxing and Ucar. Customers can either hail a car in real-time or make reservations.
Such an aggregation model dramatically improves customers' ride-hailing experience, by forming a closed-loop service system, said Xia Jiechang, deputy director of the National Academy of Economic Strategy of Chinese Academy of Social Sciences.
Moreover, Meituan embeds a one-click feature into the display page of "restaurants" to facilitate the ride-hailing process for customers heading for restaurants. The feature is expected to be made available to other service sections on the platform, including hotels, scenic spots, and places of recreation.
Through aggregating car-hailing services from other providers, rather than operating its own fleets in these new pilot cities, Meituan Dache averts the head-on competition with China's largest ride-hailing platform operator Didi Chuxing, and also reduces costs significantly as it now has no need to offer massive subsidies to attract both drivers and customers.
Data shows that Meituan splurged about 290 million yuan (42.0 million U.S. dollars) to subsidize drivers in 2017, and the figure rocketed further to 4.46 billion yuan in 2018, about 370 million yuan per month.
The shift in strategy will pit Meituan Dache into competition with map platform Amap that also offers aggregated car-hailing services. To improve the competitive edge, Meituan Dache might pour more time and energy to develop a map model to win over customers, news outlet 36kr reported.
Email: lansuying@nbd.com.cn