Chips talent shortage predicted to keep widening in China as IC industry booms: experts
May 21 (NBD) -- China will face a talent shortage of over 300,000 people in the chipset industry. 
Yu Xiekang, vice president of the China Semiconductor Industry Association, made the above remarks in an interview with National Business Daily (NBD) at the World Semiconductor Conference 2019, which was held in Nanjing, Jiangsu province on May 17-19. 
The talent pool for China's chip industry was about 400,000 at the end of 2017, but the industry is expected to need approximately 720,000 professionals by 2020, showed a white paper on China's integrated circuit (IC) industry.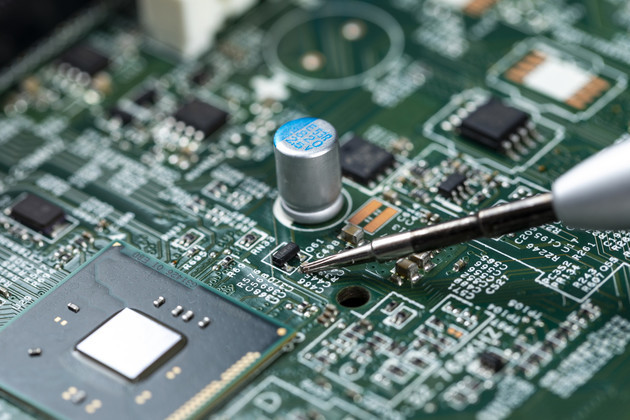 Photo/Shetuwang
The chip market is now hungry for talents proficient in design, research and development, corporate management as well as skilled workers in factories, Yu revealed. 
The massive talent gap is primarily due to the high industry threshold and relatively low wages compared with salaries for people working in the mobile internet, big data, cloud computing and artificial intelligence sectors, reported a IC and mobile industry portal site citing industry insiders. 
Data shows last year, only around 30,000 undergraduates, postgraduates and PhD graduates chose to work in the IC industry after graduation, accounting for just 15 percent of the total 200,000 majoring in IC and related areas, Xu Wei, secretary-general of the Shanghai Integrated Circuit Industry Association, said at a sub-forum during the conference. 
With the development of China's semiconductor industry, "The talent scarcity problem is predicted to get worse," added Xu. 
According to the Semiconductor Industry Association, the global semiconductor industry posted sales of 468.8 billion U.S. dollars in 2018, an increase of 13.7 percent compared to the 2017 total. China registered a 20.5 percent growth rate in annual sales in the segment, the highest among all regions.  
A number of analysts and industry insiders at the conference projected the Chinese semiconductor industry will see prosperous and booming development in 2020 following a growth slowdown in 2019, explaining that the advent of 5G will substantially extend the use of artificial intelligence and the Internet of Things, which will push up the demand for chips.  
Li Ke, vice president of CCID Consulting, told NBD that mainland China is expected to overtake China's Taiwan to rank top in IC wafer production capacity around the world in one or two years. 
To address the scarcity of talents, China should expand university enrollments in IC and related majors, Xu Wei underscored.
Meanwhile, IC companies should vigorously carry out related educational projects and enhance vocational training under an industry-university-research cooperation system to get college and university students up and running quickly since there is always a gap between college education and actual operations, experts added.  
Email: lansuying@nbd.com.cn