China grants 5G licenses 6 months ahead of expectations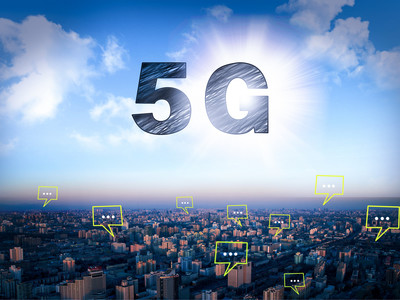 Photo/Shetuwang
June 6 (NBD) -- China issued its first four 5G licenses for commercial use on Thursday, marking the country's further step to jump on the global trend of 5G technology.
China's three top telecommunications operators - China Mobile, China Telecom and China Unicom - and China Broadcasting Network Corporation were granted licences for 5G commercial deployment.
China Mobile announced that it will provide 5G services in more than 40 cities across the country by the end of this September while China Unicom has already launched 5G trial services in 40 Chinese cities.
Zeng Qingjun, deputy general manager of China Broadcasting Network, noted that with the 5G license, China's broadcasting and cable TV industry could have an opportunity to create a modern communications network.
It is noteworthy that the license issuance came about six months ahead of industry insiders' expectations.
In a research report, China Securities justifies the rollout of 5G licenses at this moment by saying that policies are always primary driver of 5G advancement. In addition, promoting the commercial use of 5G is conducive to showing the advancement and stability of the new-generatioon communication technology and boost the development of the whole industrial chain.
National Business Daily noticed that tech companies are ramping up their efforts to grab a share in China's 5G sector.
Smartphone maker Oppo said it is well prepared to support the commercial use of the technology and believed it will be among the first batch of mobile phone manufacturers launching 5G phone models.
Telecoms firm ZTE Corporation, which regards 5G as the core of its future development strategy, stated it is ready for the full commercial use of 5G in the wireless, core network, chip and other fields.
With the commercialization of 5G-related products including base station, core network, optical module, radio frequency, chip, and terminals, companies like Huawei, Sony, Samsung and China Telecom will get new growth drivers.
The year 2019 is considered to be the first year of the 5G era and a raft of countries besides China are seeking to join the 5G race.
So far, South Korea, the United States, Switzerland and the UK have launched 5G services.
In the UK, mobile network operator EE began offering 5G service in London, Cardiff, Edinburg, Belfast, Birmingham and Manchester on May 30 and BBC finished a live broadcast using 5G network on the same day.
The GSM Association predicted that by the end of this year, there will be 29 markets providing 5G services, with up to 10 million connections.
It is widely believed that the commercial use of 5G technology will bring benefits to economic growth and opportunities to companies along the industrial chain.
By 2035, the technology is forecasted to generate 3.5 trillion U.S. dollars of output globally and create 22 million positions, according to Wu Hequan, academician of the Chinese Academy of Engineering.
Email: lansuying@nbd.com.cn