5G to reshape landscape of traditional film and TV sector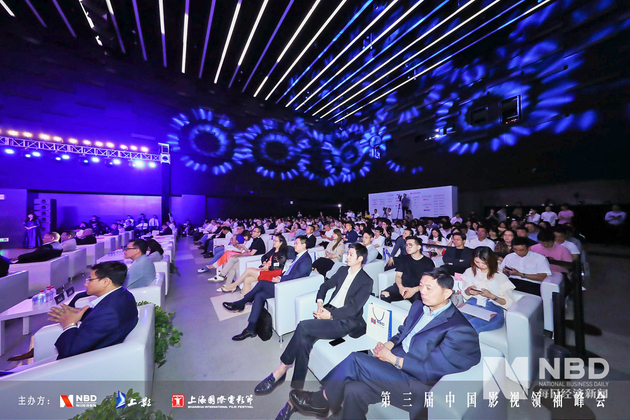 Photo/NBD
June 18 (NBD) -- 5G that features high bandwidth and low latency will usher in a new era for the film and TV sector.
Wang Jianer, president of Shanghai Film Group Co., Ltd. (SFG), made the above remarks at a roundtable forum held during the third China Film & TV Leaders Summit, which was hosted by National Business Daily, SFG and Shanghai International Film Festival in Shanghai on Monday.
The forum gathered together big names from the film and TV industry, investment companies, and Internet behemoths to discuss the revolutionary changes that will be brought by 5G to the film and TV sector.
"I have great expectations for the 5G era," said Wang. In his views, 5G is not a mere upgrade in bandwidth, but a mix of many advanced technologies.
He pays great attention to two application scenarios of 5G. First, 5G plus 4k/8k ultra-high definition technology, a combination that could support real-time shooting and transmission, cloud rendering, and cloud production, thereby enabling multi control and remote contents production. Second, 5G plus AR/VR technology, a combination that could fully meet the new needs of the film, TV, and entertainment industry and support new practices related to entertainment and sports.
But changes brought by 5G will not be limited to methods and flow of content production. According to Ma Zhongjun, founder of Ciwen Media, the pattern of content-providing segment will experience changes as well.
"With the advent of 5G, data transmission will be faster at incredibly cheap price, a price level that might be beyond the imagination," Ma explained. "Because of the ultra-low price, there will emerge diverse platforms and many small platforms will stand a chance of survival, rather than being eliminated by big players."
When discussing the focus of investment in the film and TV industry in the new era, Cui Zhifang, managing director of Hony Capital, noted that contents will still be the foremost part. Though the way of writing and reading stories is changing, the fundamental principles of telling stories will stay the same.
Cui believes the next 5 to 10 years will be a golden age for content creation of all kinds in China.
Email: lansuying@nbd.com.cn