Harley motorcycles assembled by Chinese firm to hit road in 2020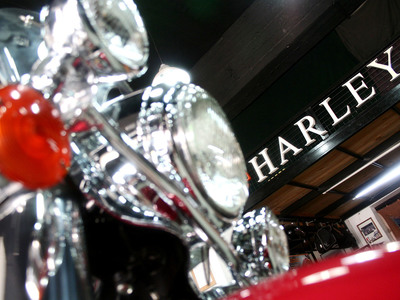 Photo/Tuchong
June 20 (NBD) -- Zhejiang Qianjiang Motorcycle Co., Ltd. Wednesday inked a long-term deal with Wisconsin, U.S.-based Harley-Davidson Motor Company Group, LLC ("Harley") to build two new motorcycles under the Harley trademark, the Chinese company said in an announcement.
From the announcement, National Business Daily noticed that one of the new motorcycles will have an engine displacement of 338 cubic centimeters, the smallest in Harley's history. Harley's existing range of motorcycles are generally far larger and come with high price tags starting 200,000 yuan (29,068 U.S. dollars) and engine capacities of more than 601 cubic centimeters.
The small motorcycle and its engine will be manufactured at Qianjiang Motorcycle's factory based in the city of Wenling, east China's Zhejiang Province. The two-wheeler is slated to be sold in China from the end of 2020 and then will be brought to other Asian markets such as Thailand, Indonesia, Vietnam, Malaysia, and Japan.
Founded in 1985, Qianjiang Motorcycle is a subsidiary of Geely Technology Group specializing in making and selling motorcycles, engines and components. The motorcycle company owns mature production bases and has rich experience in manufacturing motorcycles with small-medium displacement engines.
The partnership with Qianjiang Motorcycle is pivotal to Harley's "More Roads to Harley-Davidson" growth plan, according to which the internationally famed motorcycle maker aims to source half of all sales outside the U.S. by 2027, as sales continue shrinking in the U.S., down to 132,868 units in 2018 from around 168,000 units in 2015.
China means a lot to Harley, and since the launch of the growth plan, the U.S. company has invested a lot to train new riders, expand distribution network and enhance marketing, e-commerce, and product supply in the country.
In 2018, Harley's retail sales in China grew 27 percent from that of 2017.
Email: lansuying@nbd.com.cn