Tesla to restructure Asia Pacific unit, placing focus on China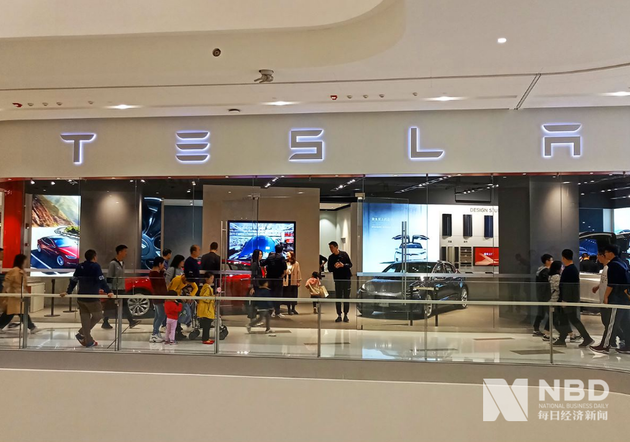 File photo/Hua Ang (NBD)
June 21 (NBD) -- Tesla is restructuring its business unit in Asia Pacific to place more focus on the Chinese market, Bloomberg reported citing informed sources.
The electric car manufacturer plans to set up a new division for Greater China that will cover the mainland as well as Hong Kong, Taiwan and Macao, the sources said. Tom Zhu, who is serving as vice president of Asia Pacific operations, will take the helm of the new unit.
Tesla is banking on China, the company's biggest market after the U.S., to boost sales and restore investor confidence that has slumped along with the company's stocks this year.
National Business Daily noticed that in the first quarter of this year, the electric car upstart reported about 4.5 billion U.S. dollars in revenue, compared to 7.2 billion U.S. dollars in the fourth quarter of 2018.
For Q1 of 2019, Tesla incurred a wider-than-expected net loss of 702 million U.S. dollars, which made the quarter one of the worst in the company's history.
In China, Tesla's revenue from car sales surged 53.3 percent to 779 million U.S. dollars in the first quarter from 508 million U.S. dollars a year ago. With the operation of its Shanghai facility, which is slated to begin later this year, the carmaker could gain stronger competitiveness in the country.
Electric cars currently account for a small portion of vehicle sales in China, and this means enormous opportunities for carmakers, Tesla CEO Elon Musk said last month.
Through local sourcing and production in China, Tesla could potentially reduce car prices and enhance its competitiveness against Chinese automotive startups, automotive analyst Mei Songlin said in a previous interview. Moreover, it could get better development by making foray into second- and third-tier Chinese cities.
Email: lansuying@nbd.com.cn