First 5G phones expected to hit market in late July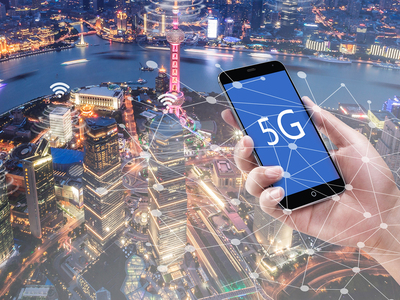 Photo/Shetuwang
June 26 (NBD) -- China Mobile on Tuesday announced the delivery of over 10,000 5G terminals to device manufacturers including Huawei, OPPO, vivo, ZTE, Xiaomi, OnePlus, Samsung, and TCL.
The telecom carrier unveiled a total of 42 types of terminals, including smartphones, chipsets and data devices.
China Mobile revealed that the first 5G devices are expected to get network access permits in July and enter the market in succession starting at the end of the month.
National Business Daily noticed that the 5G version of Huawei's Mate 20 X has received China's first license for 5G end-devices. The smartphone is slated to come into market in July at the soonest, according to media reports.
Also on Tuesday, OPPO and vivo both announced they would bring their 5G smartphones to market in the third quarter of this year.
But will 5G phones be warmly received by customers upon their availability? A recent survey by China News on Sina Weibo might shed some light on it.
According to the survey results as of 9 p.m. on Tuesday, nearly half of the 7,603 respondents took a wait-and-see attitude. Around 36 percent chose not to buy as they expect a price reduction, and only 14.5 percent opted to buy as soon as 5G phones enter the market.
Analysts claimed that prices of 5G phones would stay above 5,000 yuan (727.8 U.S. dollars) by the mid of 2020 due to the relatively limited coverage of 5G networks.
Independent telecom analyst Fu Liang, when approached by China News, projected that 5G phones will be available at around 6,000 yuan each in the spring of 2020, which will slip to 2,000 yuan in the fourth quarter of the year.
Currently, China's top three telecom carriers are speeding up the pace of 5G network construction.
China Mobile plans to build 50,000 5G base stations in over 50 cities this year and will offer 5G services to all the prefecture-level cities next year. China Telecom and China Unicom both aim to construct 20,000 base stations this year.
Email: lansuying@nbd.com.cn