Didi reportedly on track for IPO as its autonomous driving arm seeks separate funding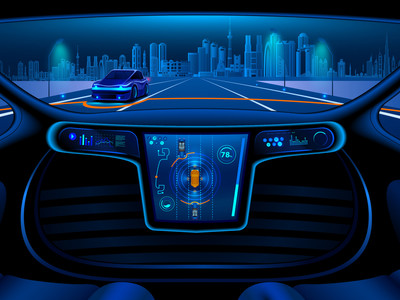 Photo/Shetuwang
July 9 (NBD) -- China's ride-hailing leader Didi Chuxing ("Didi") is in talks with its largest shareholder SoftBank and other potential investors about raising fresh capital for its autonomous driving business, digital media company The Information reported citing people familiar with the matter.
The discussions aren't finalized and may not necessarily result in a deal, the sources said.
Data from data search platform Tianyancha shows that Didi's wholly-owned autonomous driving subsidiary was set up in March this year.
Didi hasn't yet made any response as of the press time.
Under enormous capital pressure, Uber spun out its autonomous driving unit before it went public. In the eyes of some investors, Didi might follow the same path as its rival.
Xiong Weiming, partner of China Growth Capital, said, "If the news about independent funding is true, Didi might be preparing for its IPO. Because autonomous driving is a money-burning business, and spinning the unit off would ease the valuation pressure facing Didi."
"As a new technology, autonomous driving is now under development and far away from extensive application," commented He Xiongsong, executive general manager of Chentao Capital.
National Business Daily noticed that Didi was valued at about 50 billion U.S. dollars after a 5.5-billion-U.S. dollar fund-raising round led by SoftBank in April 2017, and the valuation rose to 56 billion U.S. dollars after the company closed a 4-billion-U.S. dollar funding round at the end of the same year.
In the views of some investors, the continual rise of the ride-hailing firm's valuation is primarily due to its dominating position in its industry. Despite the dominance, the company saw its loss widen to around 10.9 billion yuan last year, according to its financial data released in February this year.
Given the experience of Lyft and Uber, both of which suffered a slump after IPO, Didi will likely face the same test in the secondary market after getting listed, the investors said.
Email: lansuying@nbd.com.cn