MLB to venture into China's esports market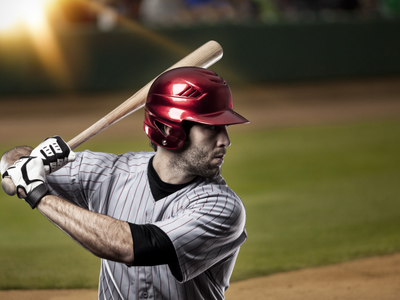 Photo/Tuchong
July 11 (NBD) -- Professional baseball organization Major League Baseball (MLB) will venture into the Chinese esports arena with the launch of its first esports league, MLB China eSports League.
National Business Daily noticed that the three-month-long tournament will see eight teams compete in console game MLB: The Show and will take place in Chongqing, Chengdu, Xi'an, Beijing, Hangzhou, Suzhou, and Shanghai. MLB will also host a MLB Experience carnival starting July 20 to help those who can't join the league experience the baseball culture.
With regard to the reason behind MLB's foray into the esports market, Guo Bin, professor with the national sports industry research base of Peking University, said to news outlet Beijing Business Today that with the prevailing of the Internet and Internet of Things technologies, developing online and offline events is increasingly pivotal to promote professional sports.
Online interaction can enhance viewers' understanding of the sports while offline experience is conducive to further improving the charm of the sports, Guo explained.
In the views of Zhao Yu, senior consultant at Beijing Key-solution Sports Consultant Company, for MLB's part, esports is a convenient channel to expand the reach of baseball among young people.
Data from Newzoo shows that the esports industry will surpass 1.5 billion U.S. dollars by 2020. In fact, MLB started late in the field of esports as compared to North America's three other professional sports leagues - National Basketball Association (NBA), National Football League (NFL) and National Hockey League (NHL).
But it has its own advantages, according to Guo. MLB not only has baseball culture as the bedrock for its esports league but also has successful operation experience in the esports domain. In addition, competitive sports like baseball are suitable to be displayed in the form of esports, Guo remarked.
Despite this, challenges remain as more efforts have to be done to promote baseball in China. Esports is a means for promotion, and only with a broad fan base, can baseball get better development, Guo underscored.
Email: lansuying@nbd.com.cn