Chinese sports brand Anta calls Muddy Waters' allegation 'inaccurate and misleading'
July 11 (NBD) -- Stocks of Chinese sportswear company Anta Sports Products Ltd. ("Anta", 02020.HK) closed at HK$51.3 (6.6 U.S. dollars) per share on Thursday, down 7.1 percent from three days ago when the company was targeted by U.S. short seller Muddy Waters.
The latter released the third part of its short selling report on Thursday, holding that Anta, China's biggest sports brand by market value, made fraudulent financials for Fila. Anta acquired the Chinese rights for Italian brand Fila in 2009.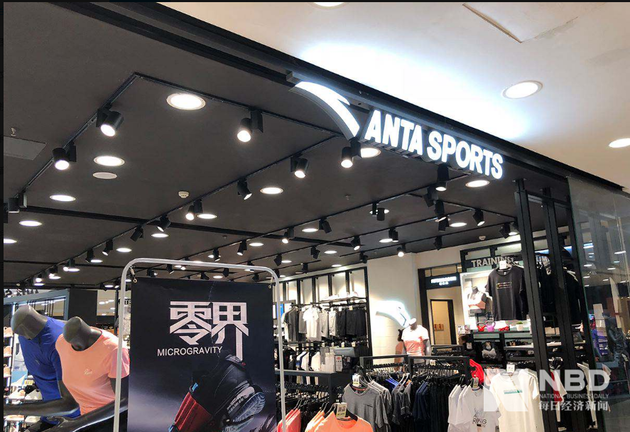 File photo/Liu Ling (NBD)
Dispute over Tier 1 distributors
Muddy Waters noted that the independent party Su Weiqing owns 46 Fila stores in Beijing. However Anta said it owns all of its Fila stores and has no franchise shops. Thus there will be one side that is lying, said the short seller.
Anta published an announcement on the same day, emphasizing it denies the allegations contained in Muddy Waters' report and considers them to be inaccurate and misleading, but with no detailed explanation.
The short seller released the first part of its report early on Monday which accused Anta of using numerous secretly controlled Tier 1 distributors to fraudulently boost its margins.
Muddy Waters pointed out Anta controls approximately 40 of its Tier 1 distributors and those collectively appear to account for around 70 percent of Anta's sales.
In contrast to truly independent Tier 1 distributors that normally report about 30-35 percent of gross margins, those Anta-controlled distributors posted gross margins of only 7-8 percent and net margins that are close to zero, the report explained. While Anta reaped more revenue, distributors' costs are not included in the company's financial results.
"Anta's control over the distributors is an open secret among senior Anta executives on the distribution side of the business. Senior Anta managers commonly refer to the purportedly independent distributors as 'subsidiaries'," disclosed Muddy Waters.
Anta said in another statement the distributors that Muddy Waters claimed to be controlled by the sportswear company are all independent third parties and made their own business decisions. Sometimes, for sake of marketing convenience and not in the context of the use of legal terms, some distributors may claim themselves as "subsidiaries" or "branches" of the company, according to Anta.
The trading of Anta stock halted soon after the report release on Monday and resumed the next day.
Target of 3 short sellers in 13 months
National Business Daily noticed that this is the third time for Anta to become the target of short sellers over the past 13 months.
Last June, Hong Kong-based GMT released a short selling report on Chinese sportswear firms including Anta, Xtep and Li-Ning.
GMT questioned Anta from five aspects, such as high operating profit margin, fake cash flow, too low inventory to income ratio.
In May this year, Blue Orca Capital also shorted Anta, saying the productivity of the Fila China stores was unusually high compared to Fila Korea, and Anta is overvalued. The Texas-based short seller at the time valued shares of Anta at HK$32.93 each, a 34 percent discount to the closing stock price of the sports brand on May 29th.
Anta denied allegations made by both of the short selling firms.
It is noticed that as one of the industry leaders in China, Anta posted outstanding sales performance recently. The earnings reports show it has maintained double-digit growth in the past five years. Last year, it registered 24.1 billion yuan (3.5 billion U.S. dollars) in revenue, rising 44.4 percent from the previous year, and profits attributable to equity shareholders surged to 4.1 billion yuan, from 3.1 billion yuan for 2017.
Email: gaohan@nbd.com.cn