Three and a half years into China's two-child policy, some kindergartens adopt lottery system for admission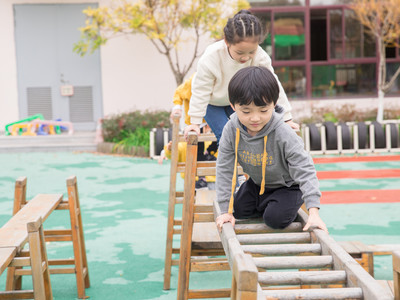 Photo/Shetuwang
July 15 (NBD) -- Ms. Pu is planning to send her 3-year-old child to a private-owned kindergarten close to her home in Meijiang district of Meizhou city in eastern China's Guangdong province.
It's been three and a half years since China enacts the two-child policy, families that happily welcomed second-borns into the world are now to see their children going to kindergarten. But with the increase of new births, are there sufficient supporting facilities in place?
National Business Daily noticed that nationwide eight million second-children were born in 2016, accounting for nearly half of the all newborns. The city of Meizhou welcomed 26,960 second-borns in 2016, up 43.26 percent year on year. Wu Dujuan, principal of the private-owned kindergarten, said to CCTV Financial Channel that the number of admission applications this year grew by around 33.3 percent.
With regard to choosing a private kindergarten over a public one, Pu said she made a compromise, as parents have to enter a lottery to get their children into some public kindergartens. "Public kindergartens boasts advantages in tuitions, faculty, hardware condition, but it's difficult to get in due to the limited seats."
To address the problem, a number of local kindergartens in Meizhou are expanding enrollment and filing with local authorities to transform into public ones.
China's two-child policy does bring problems like shortage of public kindergartens in some regions, but it also creates a vast maternal and infant market.
A rising number of enterprises are eyeing opportunities in various niche sectors ranging from pre-pregnancy preparation to post-pregnancy recovery, from children's wear, milk powder to maternity hotels, online content platforms.
Sun Haiyang, analyst with TF Securities, held that Chinese residents' purchasing power of maternal and infant products is upgrading. Moreover, encouraged by the two-child policy, the new generation's parenting philosophy is changing and those new parents are spending more on maternal and child care, Sun added.
Email: gaohan@nbd.com.cn