Livestreaming firm Douyu to land on Nasdaq in a few hours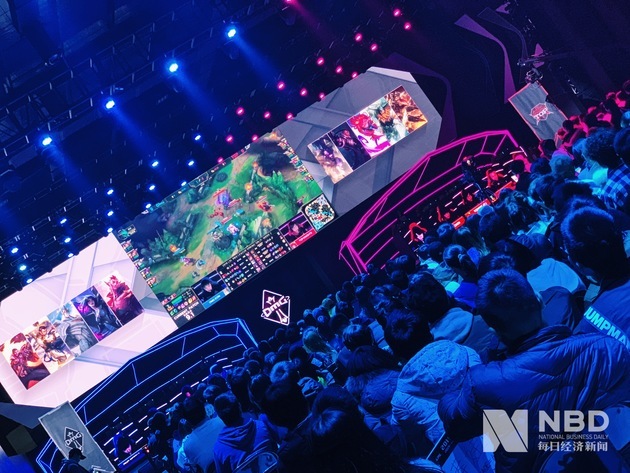 Photo/Yu Peiying (NBD)
July 7 (NBD) -- Douyu International Holdings, a game streaming platform backed by Chinese tech behemoth Tencent, is set to land on the Nasdaq stock exchange on July 17 (Eastern time).
The IPO is eventually to come into reality, at Douyu's own pace, an informed source close to the company said to National Business Daily.
Morgan Stanley, JPMorgan, Bank Of America Merrill Lynch and CMB International are the underwriting banks on the IPO.
The company plans to issue 77,295,170 American Depositary Shares (ADSs) at most to raise 889 million U.S. dollars by offering the shares at 11.50 U.S. dollars each, the low end of the range of 11.50-14.00 U.S. dollars.
Douyu will use the proceeds to provide more premium quality e-sports contents, enhance technology and big data analysis capability, and fund potential strategic investments.
According to the updated prospectus, Douyu suffered a net loss totaling 2.2 billion yuan (319.6 million U.S. dollars) over the past three years. But during the January-March period of this year, the live streaming platform booked 18.2 million yuan in net profits, up 111.67 percent from the previous year.
Efforts of tapping into the e-sports industry chain have driven Douyu's sustainable development. The platform has exclusive streaming rights to 29 major tournaments in China, including League of Legends, PlayerUnknown's Battlegrounds and DOTA2, according to its IPO filing.
But hiring top anchors and enriching contents place great capital pressure on Douyu. As is shown in the prospectus, the company's revenue sharing fees and content costs were 405.8 million U.S. dollars last year, accounting for 79.6 percent of the total.
Meanwhile, the whole livestreaming industry is facing a tough situation due to the rapid rise of the short video sector. Since 2017, the industry growth has dramatically slowed down in both monthly active users and overall user base, data from iiMedia Research shows.
Email: lansuying@nbd.com.cn