Online novels bring Chinese pop culture closer to global audience
At first glance, Chinese novels may seem hard to understand due to the genre's complicated cultural background and connotations.
Yet that isn't holding readers back. More and more fans have been devoting themselves to translations of Chinese novels online.
Online novels have already become part of modern popular culture in China, reinforced even more by novels converted into TV dramas and movies.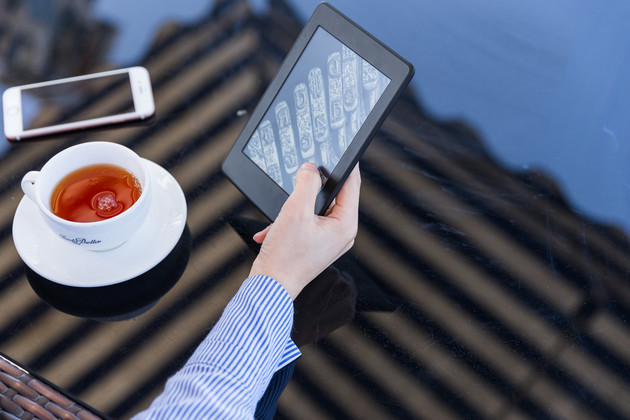 Photo/Shetuwang
The novels can be divided into various types including Wuxia (martial heroes), Xianxia (fantasies of people pursuing immortality) or Xuanhuan (mysterious fantasies), creating alternative realities and a world of martial arts for readers.
Among hundreds of online forums and sites that update translations of Chinese serial online novels, wuxiaworld.com is a magnet for Chinese novel fans.
"Wuxiaworld starts like a fan website, and is proof of the concept that Chinese culture, if done properly, has the chance to be spread to Western markets," said Lai Jingping, a Chinese American who founded the website.
"Martial arts novels became fairly popular for western audiences because they're new, and new things are always interesting to people," said Lai, better known as RWX, his pseudonym.
Chinese online novels create a new way for consuming literature, as chapters are uploaded one by one instead of all at once, said Lai. "If you read some chapters, there will be some hook to keep you interested in what happens tomorrow."
Each newly updated chapter could attract 150,000 to 200,000 readers, said Lai. The website now has about 2,000 to 3,000 viewers who contributed four to five million page views every day. About 80 to 90 percent of the visitors are male, and most of them are under the age of 30.
According to Lai, popular culture, especially what young people like, has become the core of cultural exchanges between countries.
"My interest is not specifically just in novels, but to bring Chinese popular culture to the western readers," Lai said.
"What I do is to increase the amount of Chinese popular culture out there and make it visible and accessible for readers ... We should give American people a chance to experience the same thing what common people in China love."
Overseas readers could find some shared values in Chinese Wuxia or fantasy books, said Zak Dychtwald, an author from the U.S. state of California.
As a fan of Chinese culture himself, Dychtwald has been engaged in China-U.S. cultural and people-to-people exchanges for years. He offered several examples of how Chinese fantasy novels offer a different perspective to non-Chinese readers.
"I think it (Chinese fantasy novels) offers a different point of view," said Dychtwald, who is also the CEO and founder of Young China Group, a think tank that focuses on bringing a people-first approach to understanding China.
Chinese fantasy novels are really fascinating for the young generation, who for the most part have only come into contact with Western versions of such ideas, Dychtwald said, adding that the Chinese versions can diversify readers' understanding of the world.
In a Twitter poll conducted on why Chinese novels have become popular, nearly 30 percent of over 3,300 participants said that the cultural elements attract them the most.
Many people further commented that Chinese fantasy novels, to some extent, help spread traditional Chinese philosophies like Taoism, which emphasizes harmony and balance in life.
Nearly half of the participants said they identified with such values as justice as they are presented within the works, while around 22 percent said they enjoyed indulging themselves in the alternative reality created by the authors.
Email: gaohan@nbd.com.cn