5G-based cloud gaming, a new tailwind for game industry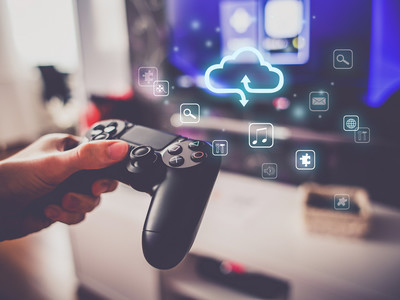 Photo/Shetuwang
Aug. 5 (NBD) – "5G technology will be as ubiquitous as electricity in the future," predicted Gang Sun, vice president of the sales and product marketing at Qualcomm, at the China Digital Entertainment Expo & Conference 2019 concluded Monday. "It will impact all aspects of lives and be applied in almost all industries to support the intelligent interconnection of all things."
The game industry is certainly no exception. National Business Daily (NBD) noticed that tech giants including Qualcomm, Tencent and Huawei at the event unveiled their interest in the 5G-based cloud gaming sector.
Growth slowdown leads to pursuit of cloud computing
Wang Xu, chief analyst from Gamma Data, disclosed that the game market saw a decrease in terms of growth rate last year with less profitable enterprises.
According to a report released by Gamma Data and the Game Publishers Association Publications Committee of The China Audio-video and Digital Publishing Association, in 2018, China's game industry grossed actual sales revenue of 214.44 billion yuan (31.0 billion U.S. dollars), up 5.3 percent from 2017, presenting a slowdown as compared to 2017's growth of 23 percent.
In Q1 of 2019, the declining trend continued. Game companies which recorded negative growth rate accounted for nearly 60 percent of the total while those with negative net income 45 percent, and both proportions surpassed those of last year, Wang added.
Under such circumstances, the industry is looking for a way out. With the advent of 5G technology, cloud gaming has become a tailwind that all companies want to ride.
Internet speed is main challenge
The cloud gaming market, though at an early stage, has welcomed many players.
Internet giants like Google, Tencent and Alibaba are trying to grab a slice of the market with the help of cloud technologies and data services. Game console vendors like Sony, Microsoft and Nintendo are banking on their numerous games and subscribers, while traditional game firms like Electronic Arts and Ubisoft are leveraging the supply chain to gain a foothold.
NBD found that the cloud gaming market rose to 66 million U.S. dollars in 2018 from 45 million U.S. dollars in 2017, according to data provider Statista.
According to Wu Haijun, technical director of Tencent's Steam-like WeGame, under the cloud gaming model, running a game is no longer relying on hardware equipment and specific scenarios, and game developers have no need to provide different game editions to fit different hardware devices, so they could save costs, enlarge the user base and focus more on game quality.
However, the burgeoning cloud gaming sector still faces challenges, of which the severest one is the network infrastructure. For example, the bandwidth threshold for Google's cloud gaming is 30 Mbps, which means the current bandwidth in China is not fast enough to run intensely interactive games smoothly, noted Yang Yu, head of Tencent Cloud gaming solutions. The popularization of 5G might be a strong boost in this respect.
An effective commercial model and the profit sharing among game platforms, developers, cloud computing firms and telecommunication carriers are also problems to be solved. In this regard, Yang Yu held that apart from offering paid subscription services, cloud gaming could partner with live streaming and short video platforms to cash in on user traffic.
Email: lansuying@nbd.com.cn