Online broker Futu criticized for overallotment at Wanda Sports IPO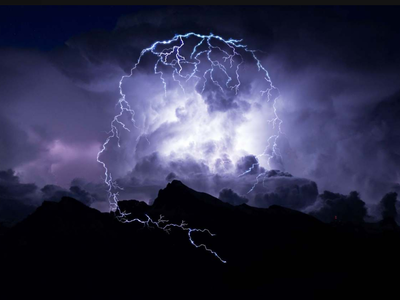 Photo/Shetuwang
Aug. 5 (NBD) -- Amid the declining share prices of Wanda Sports Group (Nasdaq:WSG) which went public in the U.S. on July 26, the overallotment at the initial public offering (IPO) by one of its underwriters has aroused discontent among investors.
Futu, a Chinese online brokerage, was revealed to have allocated more Wanda Sports shares than investors subscribed.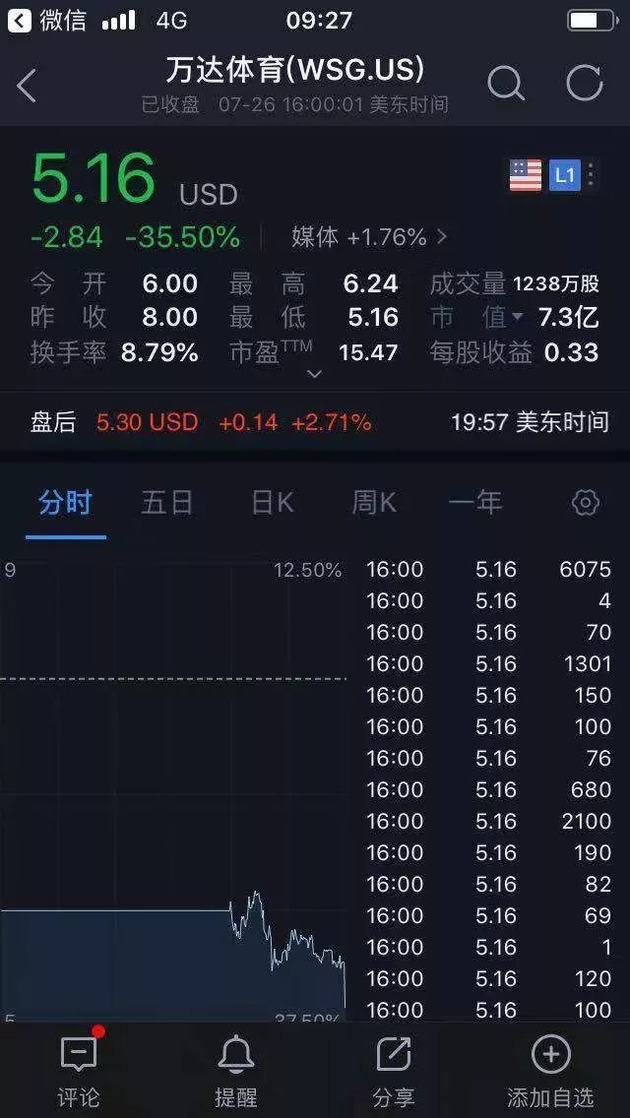 Trend line of Wanda Sports stock on July 26
Futu: overallotment was caused by system failure
Wanda Sports debuted on Nasdaq to issue 23.8 million American depositary shares at the offering price of 8 U.S. dollars per share, lower than the price range of 9-11 U.S. dollars in its amended prospectus released two days before the listing.
A number of investors who bought Wanda Sports shares via Futu later disclosed online the overallotment issue. An investor said he was allocated 165 shares after subscribing 100 Wanda Sports shares on Futu's website, and another investor applied for 300 shares but won 330.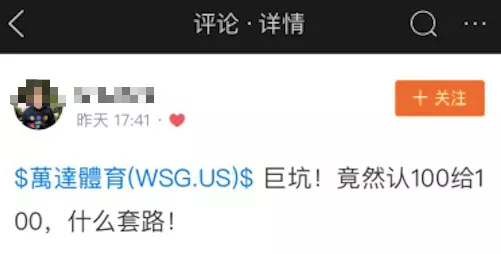 Futu users disclosing the overallotment
As of August 2, the share prices of Wanda Sports have plummeted by 47.5 percent from its offering price, which angered investors who got more shares than they subscribed via Futu.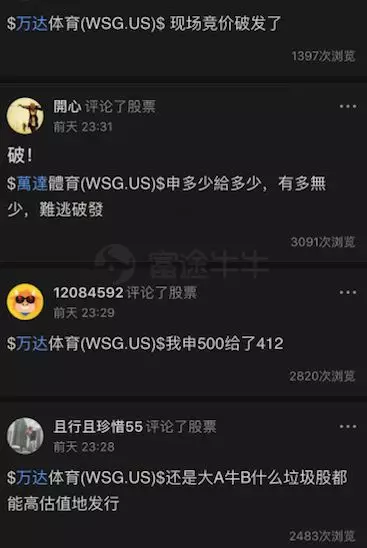 Comments by investors
In response to growing criticism over its mistake of share allocation, a staff member of Futu said on July 27 that the overallotment resulted from errors of Futu's share-allocating system.
When contacted by National Business Daily (NBD) on the phone, Futu's customer service gave the similar answer. With regard to make-up for the loss of investors who got extra Wanda Sports shares, the person said that the company was working on the problem and a special staff member will contact NBD later. NBD hasn't received the reply from Futu as of press time.
It's also noticed that in front of complaints from users, Futu directly modified the data in users' accounts. A Futu user shows two separate screenshots from the same account, in which the number of Wanda Sports shares the account held has changed from 165 to 100.
As for the issue, Futu told NBD its staff will contact the user and solve it properly.
Violation of brokerage regulation exists
According to industry insiders, the allocation rate of IPO is normally not high and overallotment is rare.
In an interview with NBD, an anonymous source with a U.S. brokerage firm thought Futu violated certain rules. The person explained when the price range of an IPO changes by more than 20 percent from the previous price range, all share applying orders placed before the price adjustment should be cancelled to protect investors' benefits. Investors need to reconfirm their order if they want to continue the subscription, the person added.
But according to feedbacks from the investors, Futu hadn't reconfirmed with them about the subscription.
Some said that Futu obtained more Wanda Sports shares than it could sell, which led to the overallotment.
The above-mentioned anonymous source also provided another possibility behind the overallotment: the number of shares Futu locked for investors may be determined by the total deal price, instead of the number of shares the users actually applied.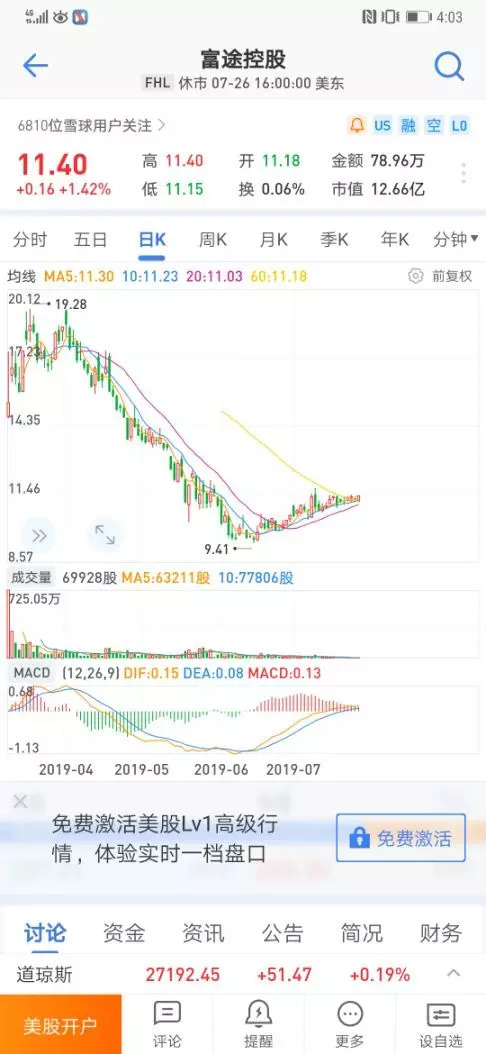 Trend line of Futu stock
In fact, this is not the first time that Futu was mired in dispute. Some media reported last month that it may be involved in false publicity.
On June 3, Futu claimed that it has obtained a clearing license and will carry out clearing and settlement business independently based on the self-developed clearing system, according to its statement written in Chinese. But according to its English website, the securities company partnered with U.S. clearing firm InteliClear as the third party to provide clearing service solutions for Futu.
Recently, Futu and other operators of applications which collect personal information are requested by the Cyberspace Administration of China to make rectifications.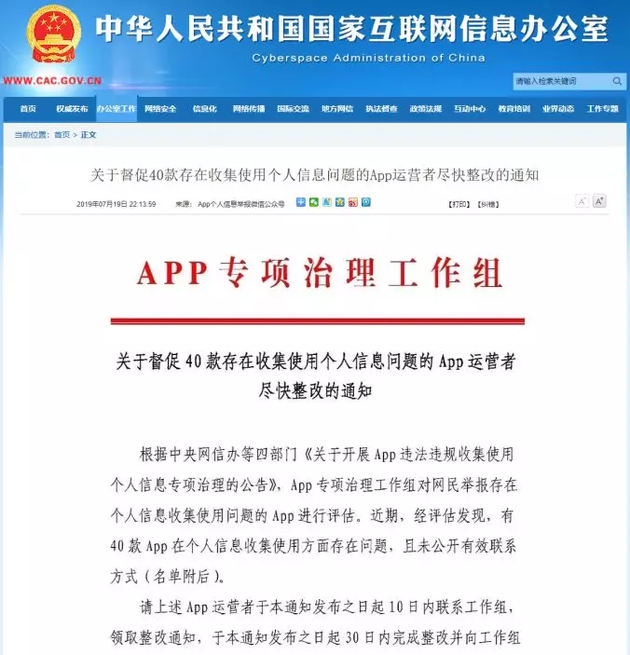 Notification of the Cyberspace Administration of China to make rectifications
Email: gaohan@nbd.com.cn