Chinese search engine Sogou granted online hospital license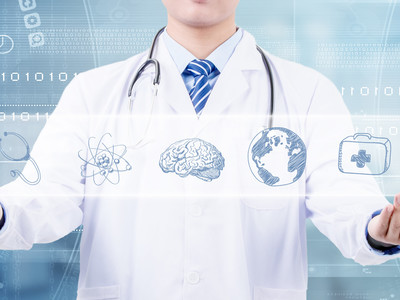 Photo/Shetuwang
Aug. 6 (NBD) – Chinese search engine Sogou Inc. (NYSE: SOGO) announced Monday that the company was granted an Internet hospital license to offer online medical diagnosis and treatment services, and Sogou-developed smart triage has been available on healthcare platforms in Jingan District, Shanghai starting July.
National Business Daily (NBD) found that on August 1, Sogou announced the establishment of two medical companies in China's Hainan province, with each involving an investment of one million yuan (143,507 U.S. dollars), and both companies are engaging in services such as medical treatment, health consulting, medical equipment leasing, etc.
In fact, Sogou's footprint in the online healthcare industry can be traced back to 2015 when the company launched an app designed for reading prescriptions of Chinese medicines. A year later, Sogou moved forward into the medical search segment by bringing out a medical information search engine called Mingyi.
Afterwards, Sogou made a larger push in the industry with tremendous capital input. At the end of 2018, the search giant invested tens of millions of yuan in an AI-based medical company. In 2019, Sogou infused money to several online healthcare companies.
Wang Xiaochuan, CEO of Sogou, once said that Sogou's medical service team will be on par with its teams responsible for the search and input method business on the structure level.
According to the Forward Industry Research Institute, China's online healthcare market will grow at a 40-percent rate in the future and is expected to reach 90 billion yuan by 2020. NBD noticed that seeing such bright prospects, a number of other Internet giants including JD.com, Tencent and Alibaba have ventured into the promising market.
JD Online Healthcare, one of the four businesses of JD Healthcare Group, started trial operations in December 2017. This January, its Suqian branch in South China's Jiangsu Province was unveiled, marking the internet healthcare platform's first partnership with offline hospital. In May 2019, JD Healthcare Group was put into independent operation, and will tap deeper into the internet-based healthcare sector.
Tencent's business in the online healthcare segment mainly covers AI-based medical diagnosis, smart hospitals, ect. In 2017, the tech behemoth developed a medical encyclopedia app Tencent Medpedia. In January 2019, the company acquired the license for internet hospital.
China's leading e-commerce giant Alibaba entered the healthcare sector as early as 2014 with the construction of AliHealth. Compared with the above-mentioned giants, Alibaba focuses more on serving enterprise customers with the help of cloud-based technologies like ET Medical Brain and AI-based solutions such as Doctor You.
Email: lansuying@nbd.com.cn