Ride-hailing firm Didi Chuxing spins off autonomous driving unit as independent company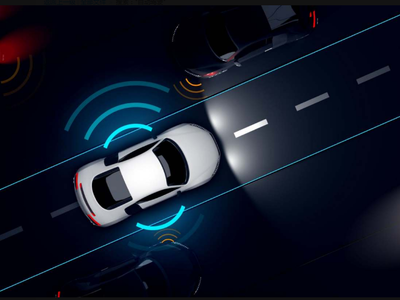 Photo/Shetuwang
Aug. 6 (NBD) -- Chinese ride-hailing giant Didi Chuxing announced on Monday that it has upgraded the autonomous driving unit into an independent firm which will focus on R&D, product application, and business development related to autonomous driving technologies.
Zhang Bo, CTO of Didi Chuxing, will head the new company as CEO. Meng Xing, former executive director at Shunwei China Internet Fund, will take the position as COO, while Jia Zhaoyin and Zheng Jianqiang will be leader of the autonomous driving R&D team in the U.S. and China, respectively. All three will report to Zhang Bo.
"The new company looks forward to deeper strategic collaborations with automakers and industry partners to promote the application of self-driving technologies in people's everyday lives," said Zhang.
National Business Daily noticed that Didi Chuxing has made its foray into the autonomous driving sector since 2016 when it established its self-driving team.
The team, with a total of over 200 staff members in China and the U.S., now conducts R&D in diverse fields including HD mapping, connected car and vehicle modifications.
In addition, Didi Chuxing built DiDi Labs in Los Angeles and Canada, respectively in March 2017 and November 2018 to develop the self-driving system. This March, Didi Chuxing set up a wholly-owned subsidiary in Shanghai whose business scope covers driverless vehicle technology.
Besides Didi Chuxing, other players in the ride-hailing market are also groping for establishing presence in the autonomous driving field.
Uber, for instance, has forged partnership with car manufacturers such Volvo and Toyota to launch unmanned cars. In April this year, Uber's autonomous driving unit secured 1-billion-U.S. dollar investment from a consortium which included automaker Toyota and Japanese auto-parts supplier Denso and Softbank's Vision Fund.
Lyft, Uber's major rival in the U.S., has been testing its driverless vehicle program for nearly two years. Last month, Lyft announced it has expanded its autonomous vehicle trials aiming to offer driverless services to blind and low-vision riders, in tie-up with auto parts company Aptiv and non-profit organization the National Federation of the Blind.
Email: gaohan@nbd.com.cn