Chinese investment bank AMTD International shines on U.S. trading debut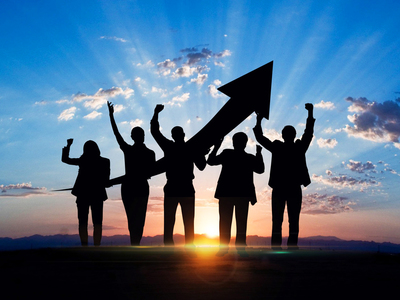 Photo/Shetuwang
AMTD International, a Hong Kong-based investment bank and asset manager, extended solid gains on Monday after it commenced trading on the New York Stock Exchange (NYSE) under the ticker symbol "HKIB."
As of the market's close, shares of AMTD International surged over 20 percent to settle at a bit over 10 U.S. dollars per share. The initial public offering, previously priced at 8.38 dollars per share, involved 20,759,700 American Deposit Shares (ADSs).
The company has granted the underwriters a 30-day option to purchase up to an aggregate of 3,113,955 additional ADSs from the company to cover over-allotments.
The listing marks the first Hong Kong homegrown company to be traded on the NYSE, and also the first Asian independent investment bank to be listed in the United States.
Calling the listing an "important milestone in AMTD's growth," Calvin Choi, chairman and CEO of the company, said they are committed to connecting Asian clients to global capital markets.
"This IPO will help us accelerate our strategy to expand into key global financial centers, diversify our business and further enhance the unique 'AMTD SpiderNet' ecosystem of clients, business partners and investee companies," Choi said in a statement on Monday.
Its proprietary SpiderNet is an inter-connected network that positions AMTD as a super-connector between clients, business partners, investee companies and investors.
The company is expected to gather total gross proceeds from the offering of approximately 200 million dollars, if the underwriters choose to exercise their over-allotment option in full, according to the company's prospectus.
It plans to utilize the net proceeds to primarily invest in AMTD's business and infrastructure expansion, fund potential acquisitions and investments.
Total revenue of the company registered over 39 million dollars in the first quarter this year, with its backbone businesses centering on investment banking, asset management and strategic investment, according to the company.
With assets under management of 2.6 billion dollars as of March 31, AMTD International is currently the largest independent asset management firm in Asia that serves both China's regional banks and new economy companies, such as Xiaomi and Guangzhou Rural Commercial Bank, according to a report by independent research firm China Insights Consultancy.
For investment banking, the company has served a total of 41 IPOs in Hong Kong and the United States, with an aggregate offering size of 20.9 billion dollars, and 89 debt offerings with a total value of 37 billion dollars between October 2015 and July 2019.
Email: lansuying@nbd.com.cn