Goldman-backed bio-medical firm Venus Medtech files for HK IPO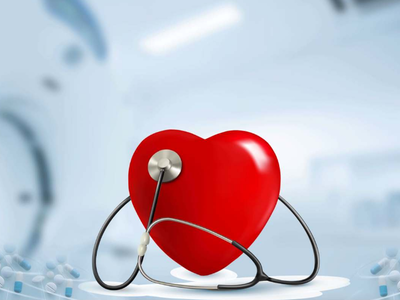 Photo/Shetuwang
Aug. 7 (NBD) – Chinese bio-medical company Venus Medtech (Hangzhou) Inc., backed by Goldman Sachs, filed the prospectus for initial public offering (IPO) in Hong Kong on Monday.
Founded in 2009, Venus Medtech engages in the minimally invasive treatment of valvular heart diseases. VenusA-Valve, developed by the company, is the first TAVR (transcatheter aortic valve replacement) product approved by the Chinese authority for commercialization.
From statistics compiled by research and consulting firm Frost & Sullivan, National Business Daily (NBD) noticed that in 2018, VenusA-Valve had a 79.3-percent market share in China in terms of the implantation volume of TAVR products.
According to the prospectus, revenue of Venus Medtech from January to May of 2019 was registered at 86.2 million yuan (12.3 million U.S. dollars), a year-on-year rise of 125 percent. Despite the increase in revenue, the company is still at a loss, which might result from the climbing expenses in R&D.
Venus Medtech incurred net losses for 2017 and 2018 and the five months ended May 31, 2019, with R&D costs alone amounted to 646.1 percent, 90.8 percent and 95.6 percent of the company's total revenue for the same periods, according to the prospectus.
The prospectus also revealed that VenusA-Valve is the main source of the company's revenue, accounting for whopping 95.4 percent, 98.6 percent, 99.4 percent respectively in 2017, 2018, and the first five months of 2019. Venus Medtech pointed out that its sales mainly rely on one product, VenusA-Valve.
With regard to this, economist Song Qinghui told NBD since the company relies too much on one product, Venus Medtech will be severely affected once the market of its core business fluctuates. The company needs to develop more diversified products to enhance the anti-risk ability, Song added.
NBD contacted Venus Medtech for comments on how to shake off its reliance on one single product, but received no response as of press time.
The reason why Venus Medtech focuses deeply on one product may lie in the huge market for products like VenusA-Valve. A report on China's cardiovascular diseases released this March showed the number of patients diagnosed with cardiovascular diseases is on the rise in China. According to Haitong Securities, the TAVR market in China is expected to reach 3.2 billion yuan by 2022.
Venus Medtech didn't detail on the use of the proceeds from the IPO, but said the money will be used to fund onging and planned R&D and commercial launches of VenusA-Valve, VenusP-Valve and VenusA-Plus and to fund payment of considerations and other transaction expenses related to acquisition of Keystone, an Israeli medical device company.
Email: gaohan@nbd.com.cn