JPMorgan closer to be first foreign company with majority stake in Chinese fund JV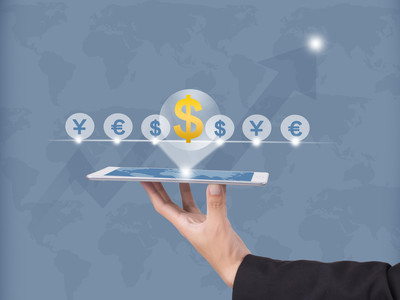 Photo/Shetuwang
Aug. 7 (NBD) -- JPMorgan Chase & Co. (JPMorgan) won an auction on Friday to hold a 51 percent stake in its Chinese asset management joint venture (JV), making it the first foreign company to inch closer to take majority control of a fund management company.
In the latest deal, JPMorgan acquired a 2 percent stake in China International Fund Management Co., Ltd. (CIFM) for 241 million yuan (34.4 million U.S. dollars), which represents a 33.89 percent premium from the previously estimated value of 180 million yuan.
JPMorgan is delighted with the increased holding in the JV, which is an important milestone for the company, Dan Watkins, Asia Pacific CEO of J.P. Morgan Asset Management, said on Tuesday. "We are looking forward to the next steps to proceed with this acquisition, working closely with our joint venture partners. Once completed, the deal will be contingent on the approval of regulators in the U.S. and China," he added.
A source close to JPMorgan noted it is uncertain when the company will get nods from the authorities since this is the first case of a foreign financial firm buying majority stake in a China-based fund management JV.
In 2004, CIFM was jointly founded by Shanghai International Trust Corp., Ltd and J.P. Morgan Asset Management, with a 67 percent stake owned by the former and 33 percent by the latter. One year later, the holdings J.P. Morgan Asset Management held increased to 49 percent.
Industry insiders pointed out that JPMorgan has been taking actual control of the fund management unit for years since CIFM's current general manager and his two predecessors were all from the American investment bank, and the new deal won't significantly change the existing structure and operating philosophy of CIFM.
On May 31, the Shanghai-based JV made an announcement that Eddy Wong, former chairman and CEO of JPM Asset Management's Taiwan business, would succeed Zhang Shuolin to be the new general manager at the firm.
National Business Daily noticed that once the deal was closed, CIFM would be the second Chinese unit mainly controlled by JPMorgan under China's new rules for foreign-funded JVs in 2018.
In April last year, foreign companies were allowed to hold up to 51 percent stake in their fund management subsidiaries in China, and the ownership limit is expected to be eliminated by 2020.
Following the release of the favorable policy, JPMorgan submitted an application to the China Securities Regulatory Commission seeking to set up a securities firm with 51 percent holdings in its hands. On March 29 this year, JPMorgan received approval of establishing a majority-owned brokerage in China.
With the further opening-up of China's financial market, more foreign companies have opportunities to gain majority control of their JVs in the domestic market. According to data from Wind, apart from CIFM, there are 14 fund management JVs with foreign shareholders owning a 49 percent stake. Among them include Invesco Great Wall Fund Management and HSBC Jintrust Fund Management.
Email: lansuying@nbd.com.cn