Insurance giant China Life ups holding in HK-listed rival CPIC to over 5%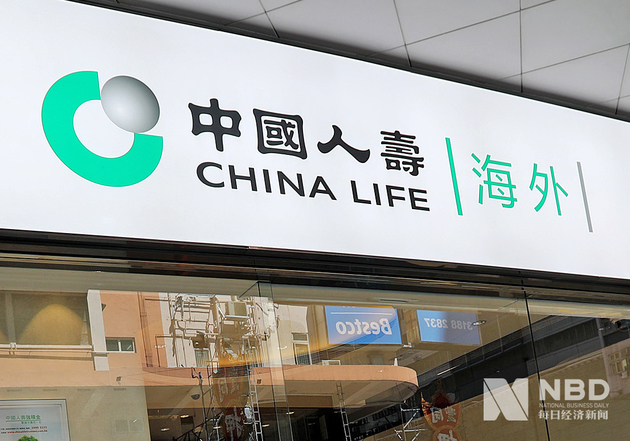 File photo/Zhang Jian (NBD)
Aug 8 (NBD) – China's state-owned insurance giant China Life Insurance Co Ltd (China Life, 02628.HK) announced Wednesday that the company, together with its parent company, had upped the stakes in Hong Kong-listed China Pacific Insurance (Group) Co Ltd (CPIC) to 5.08 percent.
The new move is to avoid the impact brought by the new financial instrument IFRS9, an industry insider told National Business Daily (NBD).
Insurance giant bids for its counterpart
According to the announcement, China Life increased its shareholding in CPIC by 0.1 and 0.07 percent, respectively, on July 31 and August 1.
The company now holds 139,922,200 or 5.04 percent of CPIC's total shares while its parent company has 994,200 or 0.04 percent shares in CPIC. Altogether, they clench a 5.08-percent stake in CPIC.
With regard to logic behind China Life's new move, the above-mentioned industry insider explained to NBD, "Strategic plans and the implementation of the new accounting standards are the main factors for insurance companies to make such a foray."
The person added that through the new purchases, China Life aims to avoid the possible impact of the IFRS 9 accounting standards, just like many other compnaies that have acquired more stocks with high dividends and stable returns. IFRS 9, effective for periods beginning on or after January 1, 2018, will be implemented at all A- or H-share insurance firms on January 1, 2021.
Xu Chengyuan, chief financial analyst at Golden Credit Rating international Co Ltd, echoed the statement, saying under the new accounting standards, profits of insurance companies will be hugely affected, thus some insurance firms resort to the long-term equity investment to avoid the impact.
In fact, besides China Life, other insurance companies including Ping An Life Insurance of China also increased shares in listed companies.
Another reason pushing insurance companies to frequently raise shares in listed companies is that Chinese authorities last year encouraged insurance companies to invest in listed companies to ease risks concerning stock pledge, Xu noted.
H2 of 2019 to see more insurance players increase holding in listed firms
NBD observed that as early as 2015, many insurance companies were seen expanding shares in listed companies, according to Securities Daily. In the year, Qian Hai Life Insurance and Jushenghua affiliated to Chinese property and financial conglomerate Baoneng Group increased stakes in real-estate developer Vanke, attracting much attention in the capital market.
For the year to date, six similar deals by Chinese insurance companies have been logged in the capital market.
Compared to the situation in 2015, the new round of insurance firms' stake increment in listed companies showed difference, said Xu Chengyuan.
This year involves a larger amount of capital and more large-scale insurance titans, Xu said. Deals mainly focus on long-term equity investment and were primarily completed via agreement-based transfer and private placement, and the capital resources are more diversified, Xu added.
The industry insider expected the second half of 2019 to see more insurance firms to make such moves.
"In terms of policies, authorities have unleashed active signals to push insurance firms to enter the capital market," the insider analyzed. "Helped by multiple feel-good factors, listed insurance enterprises delivered good performance in the first half of 2019, laying a foundation for the bigger push into the capital market."
In addition, the overall valuation of the market is kept at a relatively low level, making it easier to access, the insider observed.
Email: lansuying@nbd.com.cn