MSCI to increase A-shares inclusion factor in indexes to 15 pct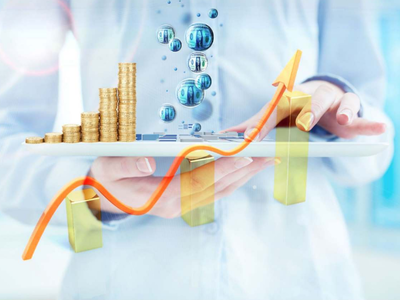 Photo/Shetuwang
Aug. 8 (NBD) -- Global index complier MSCI announced on Thursday it will raise the weight of China's large-cap A shares in the MSCI indexes in August as scheduled by increasing the inclusion factor from 10 percent to 15 percent and will disclose the adjustment for Chinese constituents at the same time.
The change will take effect as of the close on August 27.
Upon the completion of the adjustment, the weighting of A-shares in the MSCI Emerging Market Index will soar to 2.5 percent from current 1.7 percent, which will potentially draw 22.7 billion U.S. dollars of capital inflows to the China's stock market, investment bank China International Capital Corporation Limited (CICC) predicted.
National Business Daily noticed that this is the second step for MSCI to quadruple the inclusion factor of Chinese mainland shares this year.
The weighting of Chinese large-cap stocks in its global benchmarks will jump to 20 percent in November. The A-share market by then is expected to further see 42 billion U.S. dollars of capitals flocking in, CICC said in its research report.
Zhang Xia, analyst with China Merchants Securities noted that passive funds are to flow into the A-share market before the close of the day on August 27, while active capital inflows largely depend on market conditions. If the U.S.' inflation picks up, the U.S. Federal Reserve may adjust its policy. At the time, if the U.S. dollar strengthens, which could affect the flow of northbound capitals. Conversely, if the U.S. dollar weakens, more foreign capitals will enter the Chinese mainland market in August, Xia remarked.
Liu Wei, chief strategist at Zhikai Investment, noted those leading stocks with low valuation and high ROE are mostly favored by foreign investors, and the stocks are mainly from biomedicine, non-bank finance, food and beverage and other sectors.
With wider opening-up of A-share market, more global index providers showed the intention to include A shares in their benchmarks.
FTSE Russell has confirmed the 10 percent weight increase of A shares in the indexes from previous 5 percent which will take place before the opening of trading on September 23 this year.
Besides, A-shares will also be added to the 15 indexes of S&P Dow Jones Indices on September 23, and the inclusion factor of Chinese stocks will increase to 25 percent. A total of 1,241 companies are listed as constituents for the indexes.
Email: gaohan@nbd.com.cn