Hangzhou International Theatre Festival to highlight immersive theatre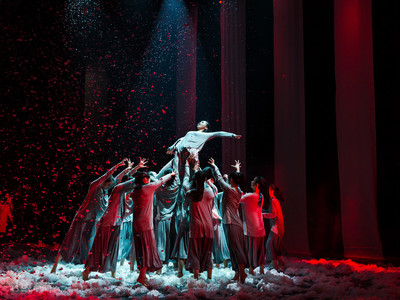 Photo/Shetuwang
The eighth Hangzhou International Theatre Festival, which will open on Sept. 11, will have a special unit for immersive theatre, according to the organizer.
The unit will be a new feature of this year's festival, said Meng Jinghui, the festival's artistic director and a renowned theatre director, at a press conference held in Beijing earlier this week.
Five experimental immersive theatres will be staged during the festival, to be held in Hangzhou, capital of eastern China's Zhejiang Province, Meng said.
Immersive theatre has been an experimental theatre form that aims to create participative experiences where audience members give up their observer status to become co-actors and co-creators of the narrative and storytelling. Often, the play uses a specific location, allowing audiences to converse with the actors and interact with their surroundings.
Besides the five immersive ones, a total of 35 performances of 24 international plays, including Chinese, Belgian, Brazilian and Danish ones, will be staged during the 19-day festival, Meng said.
Email: gaohan@nbd.com.cn