World Police and Fire Games open in Chengdu, headlining 56 events including Police Action Pistol, Boxing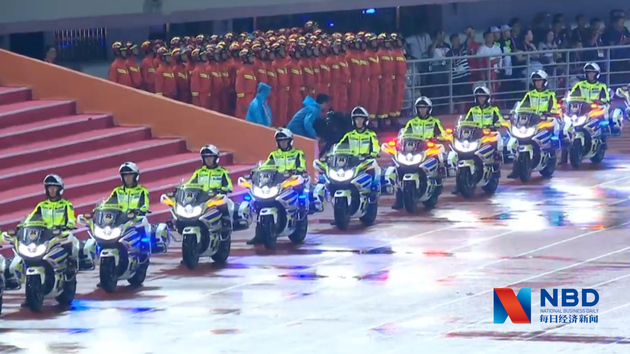 Photo/Wang Haoyi (NBD)
Aug. 12 (NBD) -- The 2019 World Police and Fire Games (WPFG) kicked off on August 8 in southwest China's Chengdu and will last till the 18th.
"When I first came to Chengdu in 2013, I found people here are very friendly and hospitable. Boasting venues with advanced equipment, Chengdu, I think, is fully capable of hosting the WPFG," said Larry Collins, president of the World Police and Fire Games Federation.
The Games this year, the first ever held in an Asian city, attract thousands of personnel from police and fire departments in 79 countries and regions to contest 56 sports including characteristic and spectator events such as Police Action Pistol, Police Motorcycle Riding, TCA (Toughest Competitor Alive) and Boxing. In the meantime, there will be equipment exhibition, WPFG photo contest, and other activities.
At the opening ceremony unveiled on August 8, the Games' promotional ambassador Jackie Chan and Sichuan singer Tan Weiwei performed the duet "Joy and Glory," the event's official theme.
With performers dancing and cheering, participants and audience were having a wonderful time of joy and glory. After a silent tribute for deceased personnel, participants marched into the venue, and police and fire vehicles also took part in the parades.
Collins deemed the opening ceremony Chengdu had as the best ever, adding that hosting the WPFG will lay the foundation for the city to bid to hold more international events and will allow more people to know better about and fall in love with the provincial capital.
The WPFG had the origins in San Jose, California in 1985. Since then the Games have been held every 2 years in a different city around the world. Many of the world's largest cities have hosted the games.
Click here for more details about the events.
Email: gaohan@nbd.com.cn