China-made 'artificial meat' to come next month, pushing up related stocks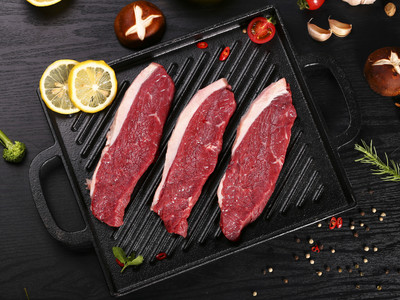 Photo/Shetuwang
Aug. 13 (NBD) -- Stocks of "artificial meat" in the A-share market rallied on Monday upon the news that vegan meat is expected to make its debut on Chinese dining tables next month.
National Business Daily (NBD) noticed that recently Starfield and Zhenrou, two Chinese vegan meat makers, announced their first-generation plant-based imitation meat products will come out in September, jointly developing with a team from Beijing Technology and Business University led by associate professor Li Jian.
This news boosted related company stocks in recent two days. The vegan meat stock sector jumped 2.16 percent on Monday but saw a slight drop of 0.30 percent Tuesday.
Related company stocks soared, among which Shuangta Food (002481.SZ) rising by 1.20 percent Tuesday and rocketing by 10 percent daily limit on the previous trading day. Dongbao Bio-Tech (300239.SZ) saw an increase of over 9 percent on two consecutive trading days.
On August 9, Starfield stated that it will launch "mock meat" in Shenzhen starting this September and the second-generation products later in December which taste like beef.
Apart from Starfield, Li Jian's team is also working with Zhenrou, another artificial meat brand that received millions of yuan in its seed round funding in early July.
"Our first product this year is vegetarian moon cakes which taste like traditional Shanghai pork-filled moon cakes. Some Shanghai residents have already tried them and most cannot tell the difference. Besides the flavor, meat-free protein foods are better choices for people at the risk of 3-Highs (high blood sugar, high cholesterol and high blood pressure)," remarked Zhenrou founder Lv Zhongming to Changjiang Daily on Sunday.
NBD found that the above-mentioned Shuangta Food, which indirectly supplies U.S. imitation meat maker Beyond Meat with pea protein, also sent newly-developed pea-based meat samples to Zhenrou.
However, there sees none artificial meat developer listed on China A-shares now and most listed companies mentioned above are suppliers of vegan protein. But analysts from China Merchants Securities held that some A-share enterprises are possibly to unveil their plan to develop and manufacture imitation meat in the future.
"There witnesses a huge vegan meat market domestically. If the penetration rate can reach 0.1 percent among Chinese vegetarian, that means 42,000 tons of vegan meat in demand," wrote in a report released in May 2019 by China Merchants Securities.
Email: gaohan@nbd.com.cn