Tencent Music's major profit engine may face regulatory challenges, says analyst
Aug. 14 (NBD) -- Tencent Music Entertainment Group (NYSE: TME) reported its second-quarter earnings late Monday (ET) while its shares once slumped by 7 percent during after-hours trading. The company's stock then opened lower on Tuesday (August 13) and closed 0.62 percent higher at 14.54 U.S. dollars per share.
According to TME's financial results, total revenues increased 31 percent to 5.90 billion yuan (859 million U.S. dollars) from the same period of prior year and net profit attributable to equity holders of the company amounted to 927 million yuan (135 million U.S. dollars), representing an year-over-year growth of 2.5 percent.
"I do not find an year-over-year increase of 31 percent a satisfying result for TME. The company's online music revenue hadn't witnessed a considerable growth after it started to reduce the amount of free songs on its platform in the second quarter," said Eagles Yin, a senior analyst at big data firm Analysys International, in an interview with National Business Daily (NBD).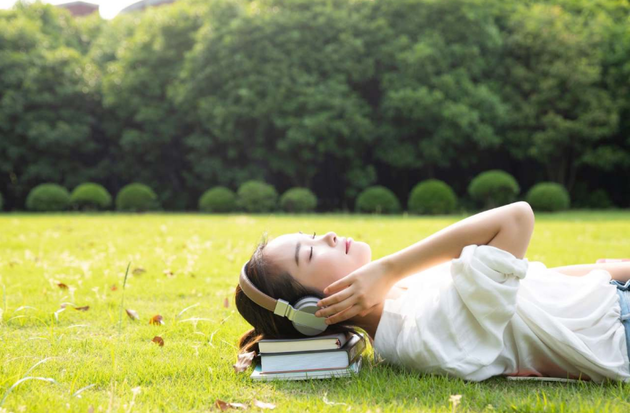 Photo/Shetuwang
TME's revenues mainly driven by social entertainment business
TME's earnings per share (EPS) was 0.04 U.S. dollars for the second quarter while missed Wall Street's consensus expectations of 0.08 U.S. dollars.
In the financial reports, TME's Chief Executive Officer Cussion Pang stated that the second quarter results were mainly driven by the strength of social entertainment businesses and online music.
"The growth of TME's revenues is mainly dependent on its social entertainment businesses. Revenues stemming from paid music cannot pay off the substantial input for copyright purchase. Moreover, social entertainment services, mainly online karaoke and live-streaming services, may face regulatory challenges," said Yin to NBD.
In the second quarter of 2019, TME reaped 4.34 billion yuan in revenue from social entertainment services, representing 73.6 percent of total which is around 2.79 times the revenue contribution made by online music.
From a latest report compiled by Analysys International, NBD noticed revenue contribution made by social entertainment services have been more than twice that made by online music since the second quarter in 2017.
"TME's revenues were mainly supported by its social entertainment business, which is different from its overseas counterparts like Spotify. The latter profits primarily from user subscription and advertisements." noted Yin, "I think TME's current profit model will boost its growth effectively in a short run but there sees risks ahead."
Weaker-than-expected revenue growth of online music
Revenues came courtesy of online music services for the second quarter of 2019 rose by 20.2 percent to 1.56 billion yuan from 1.30 billion yuan in the same period of 2018, driven by music subscriptions and sales of digital music albums. However, there even saw a decrease from the first quarter of 2019 when music services revenue reached 1.61 billion yuan.
"In the second quarter, TME is trying to make their users pay for the music content by limiting the amount of free hit songs, hoping that the revenues would balloon. However, the growth is weaker than expected," remarked Yin to NBD.
Although TME announced the largest net addition of online music paying users since the first quarter of 2018, NBD noticed that the tally pales in comparison with that of online music's monthly active users (MAUs). The amount of paying users for online music services soared 33 percent to 31 million, but equivalent to a mere 4.8 percent of the total MAUs.
Besides, the monthly average advertising revenue per user (AARPU) for online music declined 1.1 percent to 8.6 yuan compared to the same period of 2018.
Email: gaohan@nbd.com.cn