DouYu posts strong Q2 revenue growth, CEO says new player Kuaishou to have limited impact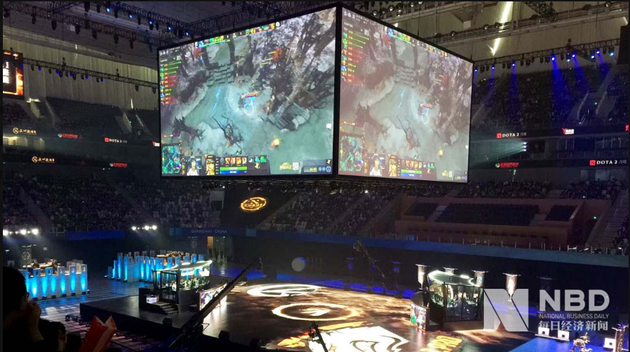 File photo/Zhang Yun (NBD)
Aug. 14 (NBD) -- Chinese top game centric live-streaming platforms DouYu International Holdings Limited ("DouYu", Nasdaq:DOYU) and HUYA Inc. (NYSE:HUYA) Tuesday announced the financial results for the second quarter of 2019.
On the same day, shares of DouYu dropped by 10.98 percent to close at 8.84 U.S. dollars per share and HUYA stock soared by 4.46 percent to 21.33 U.S. dollars per share.
National Business Daily noticed that the two giants both posted rising revenues in the period.
DouYu generated total net revenues of 1.87 billion yuan (265.96 million U.S. dollars), up 133.2 percent year over year, while the figure for HUYA increased by 93.6 percent to 2.01 billion yuan.
It is noteworthy that this is the first earnings report DouYu published since it got listed in the U.S. DouYu debut at Nasdaq on July 17th this year, around 14 months after HUYA's listing at the New York Stock Exchange.
In comparison with HUYA that reported positive net income for six consecutive quarters, DouYu's profitability is relatively weak. DouYu reaped the net income of 23.2 million yuan in the April-June period which is the second quarter for DouYu to turn profitable, but the metric is far less than HUYA's 121.8 million yuan.
Besides, HUYA showed stronger capability of collecting payment from its users.
DouYu had 162.8 million average MAUs (monthly active users) and 6.7 million quarterly average paying user base in the second quarter of 2019, higher than those of HUYA, but the latter boasted higher average spending per paying user on its platform in the period.
Since the shutdown of Panda TV this March, the game live-streaming market has been dominated by DouYu and HUYA.
According to an industry research report released by iResearch on July 15, the market size of China's game live-streaming sector is still growing and is predicted to top around 25 billion yuan by 2020, jumping 60 percent compared with the figure of 2018, and the number of users will reach about 350 million by then.
Eyeing the large potential of the market, short video app Kuaishou also made foray into the field through launching a support plan for millions of game content creators last month.
So far, the short video platform's mobile DAUs (daily active users) for game broadcasting exceeded 35 million and game short video DAUs stood at 56 million.
With regard to possible challenges posed by Kuaishou, DouYu CEO Chen Shaojie commented in a teleconference that Kuaishou's deployment in game centric live-streaming sector will have limited impact on DouYu.
"We believe that the live game industry is large enough to allow multiple players to expand their presence together and Kuaishou will attract new users to the field," said Chen.
As live-streaming business remains the major contributors for the earnings of DouYu and HUYA, the two platforms are groping for ways to diversify quality live-streaming contents.
DouYu, for instance, has bought exclusive live-streaming rights for 29 national and international eSports events for games including DOTA2 and League of Legends since 2016.
Email: gaohan@nbd.com.cn