Bridgewater's Ray Dalio bullish on China stock market that attracts $15.7 bln northbound capital
Aug. 15 (NBD)-- The $165 billion hedge fund Bridgewater Associates, founded by Ray Dalio, disclosed on Tuesday that its top six buys for the second quarter included iShares China Large-Cap Exchange-Traded Fund (FXI) and iShares MSCI China ETF (NASDAQ:MCHI).
From Bridgewater's filing to the U.S. Securities and Exchange Commission (SEC), National Business Daily (NBD) found during the second quarter for 2019, the fund purchased 716,186 shares of the iShares China Large-Cap ETF and 500,356 shares of the iShares MSCI China ETF.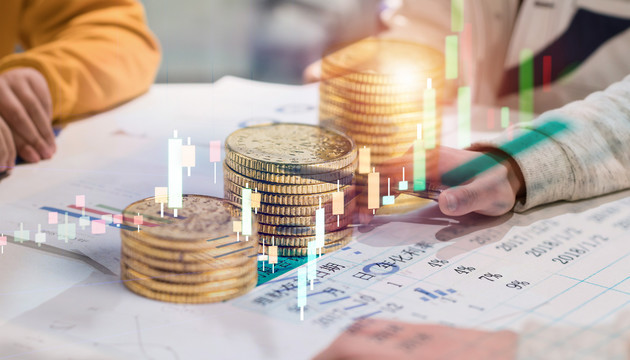 Photo/Shetuwang
Bridgewater Associates founder bullish on China stocks
The two ETFs that the fund purchased represented 0.47 percent of Bridgewater's equity portfolio in aggregate, with FXI holdings worthy of 30.6 million U.S. dollars and MCHI holdings worthy of 29.7 million U.S. dollars.
The exchange-traded fund (ETF) holdings occupy at least 79.9 percent of Bridgewater fund's equity portfolio and the two ETFs tracking Chinese equities are among the fund's top six buys for the second quarter of 2019, according to Yahoo Finance.
NBD noticed that the 30-day SEC yield of FXI was 2.41 percent as of June 30 and that of MCHI reached 1.39 percent. If extending the observation period to recent 3 years, FXI reaped an increase of 10.77 percent in net asset value and MCHI recorded 13.71 percent increment.
In a video posted by Bridgewater last week, founder Dalio stated that how not investing in China can be "very risky" as the country opens its market to foreign investments, adding that the Chinese stock market has increased four-fold and the Chinese bond market has increased seven-fold over the past 10 years.
Dalio also recalled his first visit to China in 1984 and he was impressed by China's economic transformation after decades of opening and reform.
110-bln-yuan northbound capital pumping in A-share market in 7 months
Bridgewater Associates is not the only foreign investment management firm that is bullish on China stocks.
In total, there witnessed a net capital inflow of 12 billion yuan (1.7 billion U.S. dollars) under the northbound trading via the Stock Connect programs last month, according to Choice, representing a second consecutive month of capital inflow. In the first seven months, net northbound inflows ballooned to nearly 110 billion yuan (15.7 billion U.S. dollars) based on statistics from financial data firm FactSet.
"Average daily turnover for northbound investments has surged as compared to the beginning of the year, underscoring a heightened interest in Chinese securities, as well as confidence in the resilience of the Chinese capital markets amid global uncertainties," wrote KPMG in a report of June 2019.
In the first half of 2019, it is noteworthy that 82.54 percent of stocks listed on China's A-share market saw price increase. Major stock indexes in mainland China notched up an increase of over 25 percent, sweeping away the haze caused by the lackluster performance in 2018.
Shanghai Shenzhen CSI 300 Index (399300.SZ) has soared by 22.7 percent year to date and the Shenzhen Component Index (399001.SZ) has rocketed to 9009.68, up 24.45 percent compared to the end of 2018.
Email: gaohan@nbd.com.cn