Chinese infant formula importer Ausnutria's shares recover after targeted by short-seller Blue Orca
Aug. 16 (NBD) – Stocks of Ausnutria Dairy Corp Ltd ("Ausnutria", 01717.HK), a Chinese provider of infant formula, resumed trading on Friday and rebounded by 17.16 percent at its peak, closing at 11.08 Hong Kong dollars (1.4 U.S. dollars) per share.
On the same day, the company published the second announcement to deny allegations from short seller Blue Orca Capital in details.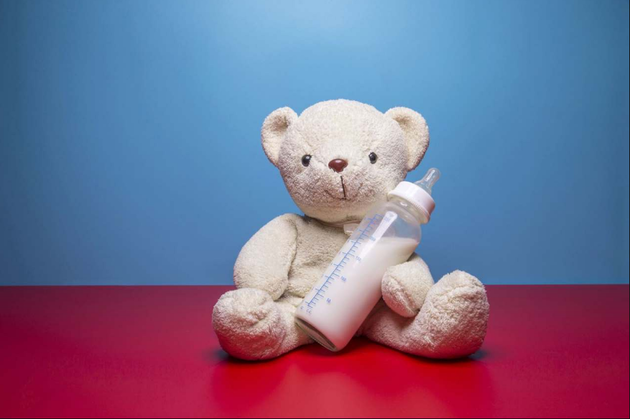 Photo/Shetuwang
Five allegations refuted
The Blue Orca published a short-selling report on Ausnutria Thursday, after which, stocks of the latter tumbled to HKD 9.73 per share, down 20.11 percent, and the trading was halted at 11:17 a.m. on the day. Later Ausnutria released the first announcement, calling the short selling report "inaccurate and misleading".
In the short selling report, Blue Orca asserted that Ausnutria was importing far less infant milk formula than it claimed and overstated sales of infant milk formula in China by 52 percent from 2016 to 2017.
Ausnutria slapped the allegation in the latest announcement, emphasizing that there're documentary support from Chinese authorities for the import data and disagreeing with the computation basis of the purported revenue calculated by Blue Orca.
The short seller also questioned that Ausnutria understated the labor costs, by revealing there was a contradiction between the metrics released in 2017 by Ausnutria and its Dutch subsidiaries.
The milk importer refuted the claim, explaining the difference is due to the fact that Ausnutria adopted the International Financial Reporting Standards whilst the Dutch subsidiaries applied accounting principles in Netherlands.
Ausnutria also denied other allegations from Blue Orca, including misleading Chinese consumers in relation to the ingredients of Kabrita, Ausnutria's flagship brand of infant goat milk formula, conducting sham transactions to siphon profits.
The short seller valued shares of Ausnutria at HKD 5.78 per share, a 53-percent downside from the closing price on Wednesday, and defined the Chinese company as "simply uninvestable".
However, the stock price of Ausnutria recovered most of its lost ground Friday after suffering a 20.1 percent drop on Thursday.
Fast growing business
National Business Daily noticed Ausnutria in the first six months of 2019 logged around 3.1 billion yuan in revenue, up 21.9 percent year on year from 2018, and its proceeds derived from own-branded formula milk powder business increased by 31.4 percent to 2.7 million yuan, according to the interim financial report for 2019 published on Tuesday (August 13).
In the past several years, Ausnutria has successfully enlarged its revenue scale from about 2.1 billion yuan ($298.7 million) in 2015 to 5.4 billion yuan in 2018.
According to research firm Euromonitor, Kabrita, which contributed 38 percent to Ausnutria's total revenue last year, ranked first in the world in 2018 in terms of sales volume.
It's noted that Ausnutria once had the trading in its shares suspended from March 2012 to August 2014 after accounting giant Ernst & Young exposed the Chinese firm's fraudulent financials.
In latest response, Ausnutria stated that the issues which led to the suspension back in 2012 had been resolved completely, and trading in its shares was resumed in 2014. Since then, the company has been maintaining a good corporate governance and internal control system.
Email: gaohan@nbd.com.cn