Ausnutria Dairy's shares climb despite a second short-selling report by Blue Orca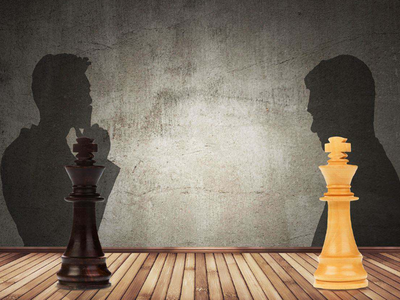 Photo/Shetuwang
Aug. 20 (NBD) -- Blue Orca Capital on Monday released a second short selling report against Ausnutria Dairy Corp Ltd (01717.HK), three days after it first targeted the Chinese infant formula importer.
Stocks of Ausnutria edged down on Monday by 0.54 percent, and climbed on Tuesday by 11.43 percent to close at HKD 12.28 (1.6 U.S. dollars) per share, up 26.2 percent from HKD 9.73 per share on August 15.
National Business Daily (NBD) found that in the latest report, Blue Orca accused Ausnutria of "barely addressing the previous report in any substantive or meaningful way". The short seller also displayed the contradiction between Ausnutria's revenue growth in infant formula production and the packaging material usage drop once revealed by the Chinese milk importer.
According to Blue Orca, at Ausnutria's teleconference for investors held on August 16, its chairman couldn't identify the largest distributor of the company. "What business owner does not know the identity of its largest customer?" said Blue Orca.
In response, Ausnutria immediately made an announcement, calling the second report "misleading, biased, selective, inaccurate and incomplete". In media reports, the company said that it will ask a third-party accounting firm to certify the authenticity of its import data.
Different from the short seller, some securities firms have a positive attitude towards Ausnutria. Sinolink Securities, for instance, said in a research report released on August 16 that after being shorted, Ausnutria's valuation was at the bottom level and had a strong tendency to rebound, adding that it was bullish on the milk importer's long-term development. Sinolink Securities and other brokerage firms on Monday placed a buy rating on Ausnutria.
NBD noticed that Blue Orca was rather active recently. It has released 9 short selling reports since 2018, targeting companies listed in China's Hong Kong and the U.S., such as Chinese e-commerce giant Pinduoduo (NASDAQ:PDD) and American luggage manufacturer and retailer Samsonite (01910.HK).
Shen Meng, director of investment firm Chanson & Co, noted that shorting is a part of a mature capital market and a legitimate means, but some short sellers may purposely exploit the tool for vicious practice.
As short sellers often focus on the financial statistics, companies should strictly abide by the requirements of information disclosure and thus decrease the risk of being shorted due to information asymmetry, remarked Shen.
With regard to Ausnutria's situation, Shen commented that the H-shares are mainly invested by institutions that have analysts to determine which side of the story is more reliable. Therefore, if Ausnutria's response is convincing enough, the impact will fade, Shen added.
Email: gaohan@nbd.com.cn