Momo-backed viral face swap app ZAO banned on WeChat over privacy concerns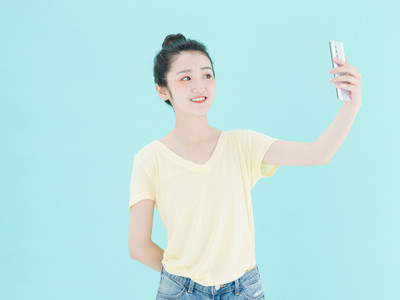 Photo/Shetuwang
Sept. 2 (NBD) – A Chinese face-swapping app dubbed ZAO has been accused of excessively collecting personal information, stirring public concerns over privacy and the rights to one's image after becoming a sensation overnight.
The app's sharing link on messaging app WeChat was banned Sunday with the web page saying there were numerous reports about it presenting "security risks".
The app, which allows users to upload photos of their faces and swap them with those of celebrities in blockbusters or hit TV series, went viral online since its debut on Friday night and topped the free app list by downloads in China on App Store on Sunday.
National Business Daily (NBD) noticed ZAO is launched by a Changsha-based network technology firm, which is controlled by a company owned by Momo's co-founder Lei Xiaoliang and president and COO Wang Li. Momo is a Chinese dating app and landed on Nasdaq in December 2014.
Why did ZAO immediately blow up the Internet? Zhang Yi, CEO of iiMedia Research, told NBD that the app tickles users' fancy as they have lost their appetite for social media contents like pictures and short videos.
However, users' delight in becoming instant "superstars" quickly turned sour as privacy concerns grew. Some began to worry if their personal information would be leaked and used by criminals.
An earlier version of ZAO's user agreement stated that the app had "free, irrevocable, permanent, transferable, and relicense-able" rights to all user-generated contents. Due to wide disputes sparked by the agreement, ZAO updated its terms on Saturday night, emphasizing it won't use headshots or short videos uploaded by users for purposes other than being agreed by users and if users delete uploaded contents, the app will also erase them from servers.
"We understand users' concerns over privacy. We've received the feedback, and will fix the issues that we didn't take into consideration, which will need a bit of time," ZAO said Sunday on social platform Weibo.
But still, ZAO was deluged by a wave of negative reviews and its App Store rating has fallen from 4.6 stars to 1.9 stars out of five as of press time.
According to Lin Wei, a commentator with news outlet The Beijing News, the core of the app's risks lies at the collection of users' biological identification data, which is applied for identity authentication, transaction and payment. That's just what aroused wide public concerns.
In response to such worries, Alipay, payment arm of Alibaba, said Saturday that face-swapping apps won't threaten face scan payment since the latter adopts 3D facial recognition technology and requires users to enter phone numbers for further verification.
In fact, it's not the first time such face-swapping technologies have provoked privacy and safety concerns. Back to 2017, an online user transposed Hollywood actresses' faces onto pornographic works. This year, Facebook's founder Mark Zuckerberg and U.S. House Speaker Nancy Pelosi were added to the list of victims of the face-modification technology. As a result, the U.S. Congress held a hearing to examine the public risks posed by deepfake videos.
Email: lansuying@nbd.com.cn