Alibaba-backed Ali Venture Capital to unload 2 pct stake in 'Ne Zha' producer Enlight Media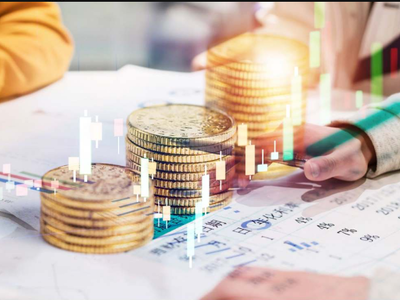 Photo/Shetuwang
Sept. 3 (NBD) -- Alibaba Group's affiliate Hangzhou Ali Venture Capital Co Ltd, based on its investment arrangement, plans to sell no more than 2 percent stake, namely 58.7 million shares, in Beijing Enlight Media ("Enlight Media",300251.SZ), the film producer announced on Monday.
Upon the news, stock of the Shenzhen-listed media group dropped Tuesday by 3.28 percent to close at 8.84 yuan (1.2 U.S. dollars) per share.
In an interview with National Business Daily (NBD), an anonymous analyst expected the stock price possibly to dip further.
The deal will be completed via either a call auction or block trade during the six-month period starting 15 trading days after the announcement. Ali Venture Capital currently holds an 8.78 percent stake in Enlight Media and will remain the second largest shareholder of the media firm after the deal.
Contacted by NBD, Alibaba Pictures Group said both parties will continue to explore cooperation in the future.
According to an insider, Ali Venture Capital's new move is related to Enlight Media's closer relationship with Alibaba's rival Tencent.
NBD observed that in 2016, Enlight Media became a shareholder of Tencent-backed Maoyan Entertainment, of which the biggest competitor is Alibaba's ticketing platform Taopiaopiao. Last year, Enlight Media provided Tencent with shares of film and TV producer New Classics Media, which was later acquired by Tencent-backed China Reading Limited.
NBD found Ali Venture Capital bought into Enlight Media when the stock price stood at 24.22 yuan per share in 2015. Based on the closing price on Tuesday, Ali Venture Capital would lose at least 902 million yuan (127.3 million U.S. dollars) in the incoming deal.
It's noteworthy that the transaction came along with the remarkable success of Ne Zha, a hit animated blockbuster produced by Enlight Media and released in July. The film has become China's second-biggest movie in terms of box office, reaping over 4.7 billion yuan as of press time. Shares of Enlight Media rose by over 20 percent since the debut of the film.
Ni Shuang, an analyst at Pacific Securities, commented to NBD that price of stocks in the film and TV are now at a historically low level and it's hard to evaluate them. Although Ne Zha, as the first movie of franchise series "Gods of Honor", became a hit, yet success of the ensuing films such as Jiang Ziya will help the company convince the market of its promising prospect, Ni Shuang added.
According to Enlight Media's interim report of 2019 released on August 28, the company's revenue increased year on year by 62.4 percent to 1.2 billion yuan while the net income attributable to shareholders dived to 105.3 million yuan, down 95 percent over the same period of last year.
Email: gaohan@nbd.com.cn