Faraday Future replaces founder Jia Yueting with head of BMW's i8 program as new Global CEO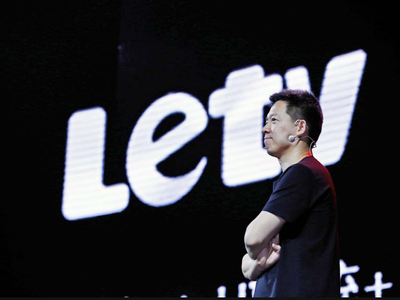 Jia Yueting (File photo/VCG)
Sept. 4 (NBD) -- U.S. electric vehicle (EV) firm Faraday Future (FF) announced on Tuesday its founder Jia Yueting has stepped down from the CEO role and will become its CPUO (Chief Product & User Officer). Carsten Breitfeld, the man who worked at BMW for 20 years, is taking over as the new CEO.
The company also revealed the plan to recruit new global chairman in its statement.
As a renowned expert in electric mobility, Breitfeld led BMW's i8 vehicle program as group vice president and brought the i8 luxury plug-in hybrid into global automobile markets.
"Dr. Breitfeld will take on the executive leadership of FF as it begins production of the company's ultra-luxury FF 91 electric vehicle and will manage the final development of the FF 81 mass market electric vehicle," the company noted.
Breitfeld is to lead FF in developing technology and products, enhancing organizational efficiencies and competencies, and accelerating ongoing fund-raising activities, according to FF.
As FF ran into financial trouble in late 2018 after dispute with its investor Evergrande, the EV maker places its hope on Breitfeld to collect more capital for FF's car manufacturing.
The official release of FF 91, the company's initial mass-production model, has been delayed since the first car rolled off the production line last September. The model was scheduled to finish delivery in the middle of this year. A person in charge of FF told National Business Daily (NBD) that the date to launch FF 91 can't be decided before FF landed new funds.
While FF welcomes its new leader, Jia Yueting as CPUO will oversee AI, product definition, user experience and the overall implementation of the internet eco-system model.
NBD noticed that Jia's resignation from CEO as well as the recruitment of global chairman is part of FF's reform of the top management structure.
The EV firm started restructuring starting late 2018. Jia said last November that FF would pursue partnership structure and he would offer 64 percent of his holdings in FF for employee incentive.
Explaining his step-down, Jia said, "I gave up everything to make sure FF will succeed, and to fully repay my remaining guarantor debt as soon as possible."
Jia, also the founder of cash-trapped LeEco, now bears around 10-billion-yuan debt after financial crisis of the Chinese tech company occurred in the first half of 2017.
Jia is establishing a debt repayment trust to provide a thorough solution of his remaining debts. He has so far paid off 3 billion U.S. dollars of debt through asset disposals and other means.
Email: gaohan@nbd.com.cn