With vegan-meat mooncakes served on tables and Impossible Foods coming, will 'artificial meat' take China by storm?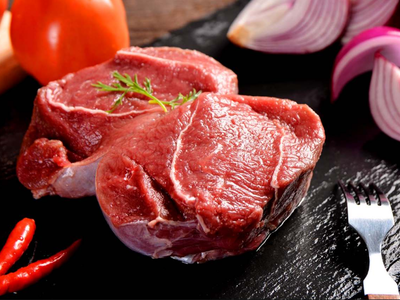 Photo/Shetuwang
Sept. 5 (NBD) -- Chinese food producer Yantai Shuangta Food Co Ltd (002481, SZ) announced on Wednesday that it had developed pea protein-based vegan meat mooncakes for upcoming Chinese Mid-Autumn Festival.
The company also entered into an agreement with Chinese "artificial meat" manufacturer Zhenrou to cooperate in the development of plant-based imitation meat.
Shares of Shuangta Food on Thursday closed at 9.28 yuan (1.3 U.S. dollars) per share, up 2.65 percent.
It's noteworthy that on the same day, Patrick O Brown, CEO of U.S. alternative meat manufacturer Impossible Foods, disclosed at the Fortune Global Sustainability Forum 2019 that the company plans to make foray into the mainland China next year. The artificial meat developer landed in China's Hong Kong and Macao last year and is now embracing brisk sales in the two locations.
National Business Daily (NBD) noticed that since Beyond Meat (NASDAQ: BYND), another U.S. producer of plant-based meat substitutes, went public on May 2, 2019, the artificial meat market has been widely focused. As of the closing time on Wednesday (EST), stock of Beyond Meat jumped by about 555 percent to 163.68 U.S. dollars per share since its listing.
The sensational IPO debut of Beyond Meat even blew a wind to China's A-share market, with seven artificial meat-related stocks, including Shuangta Food, climbed by day limit for several consecutive days this May. Take Shuangta Food for instance, its stock price was more than doubled compared to that in the beginning of May as of the closing time on Thursday.
Capitals also began to flood in the industry. NBD learnt that business magnates like Bill Gates, Ka-Shing Li and founder of Google Sergey Brin had invested in artificial meat makers.
Traditional food companies were no exceptions. KFC and Burger King partnered with Beyond Meat and Impossible Foods respectively to produce fried chickens and hamburgers made from plant-based imitation meat. Nestlé also joined the competition in April, announcing it would launch plant-based burgers this year in Europe and the U.S.
According to research firm MarketsandMarkets, the global plant-based meat market is expected to reach 12.1 billion U.S. dollars in 2019 and stand at 27.9 billion U.S. dollars by 2025 with a compound annual growth rate of 15 percent.
Currently Europe and the North America are the two biggest markets for artificial meat. Asian Pacific and South American markets will expand quickly upon the huge demand, and China is predicted to be the leader in the Asian Pacific area, according to the research firm.
Email: gaohan@nbd.com.cn