Chinese battery supplier CATL buys 8.5 pct stake in Australia's Pilbara Minerals for $37 mln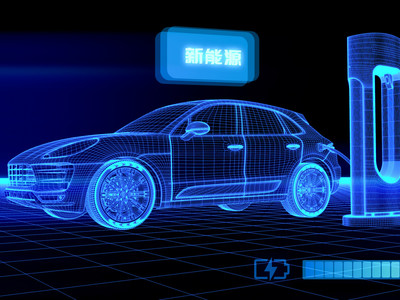 Photo/Shetuwang
Sept. 5 (NBD) -- Contemporary Amperex Technology Co Ltd ("CATL", 300750.SZ), one of China's largest suppliers of electric vehicle (EV) batteries, announced on Wednesday it has purchased an 8.5 percent stake in Australian lithium miner Pilbara Minerals Limited for about 55 million Australian dollars (37.2 million U.S. dollars).
According to CATL's announcement, one of Pilbara Minerals' major mining projects is the Pilgangoora Lithium-Tantalum Project in western Australia's Pilbara region, which is a large lithium ore deposit with abundant hard rock spodumene resources. The Chinese company aims to forge collaboration with Pilbara Minerals in the production and sale of spodumene concentrate, project operation and technical support in the future.
The investment in Pilbara will help CATL further improve its layout in the upstream of the lithium industrial chain, the Ningde, Fujian province-based battery company mentioned.
National Business Daily noticed that upon the transaction is completed, CATL will become the largest single shareholder of Pilbara Minerals, replacing GFL International Co Ltd, a wholly-owned subsidiary of Chinese battery manufacturer Ganfeng Lithium Co Ltd.
This March, GFL International bought 77.6339 million shares in Pilbara Minerals through a 50-million-Australian dollar deal, about 0.64 Australian dollars per share. In comparison, CATL gained the stake in the Australian company at a bargain price due to the declining lithium prices caused by supply glut. The company paid about 0.3 Australian dollars per share in Pilbara Minerals, less than half of the price GFL International offered.
It is noteworthy aside from the cooperation with the Australian mining company, the battery supplier is seeking more tie-ups with domestic resource firms. On September 2 this year, CATL agreed to team up with its Guangdong-based recycling unit to set up a joint venture which will be engaged in cathode material business.
Demands for car batteries are rising rapidly due to the popularity of electric cars, and the battery sector thus sees fierce competition around the world.
According to mineral industry research firm Roskill, the global lithium demand is to reach 1 million tons by 2026, with a compound annual growth rate of 18 percent, which is mainly driven by the growth of the power battery industry.
Apart from CATL, other battery giants such as BYD and LG Chem have made foray into the upstream of the battery industrial chain to ensure the stable supply of key raw materials while expanding their production capacity.
LG Chem, for instance, last year entered into a 5-year agreement with Canada's Nemaska Lithium, pursuant to which the latter will supply 7,000 tons of battery-grade lithium hydroxide to the former annually during the contract period. The entire shipment is predicted to be enough to produce around 140,000 EV batteries.
Email: lansuying@nbd.com.cn