Treading in Didi's footsteps, ride-hailing firm Dida ventures into financing sector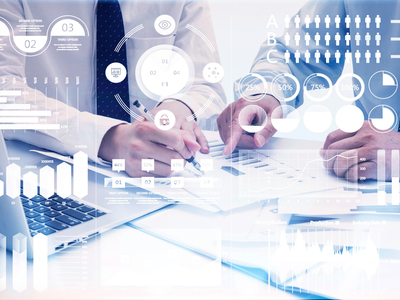 Photo/Shetuwang
Sept. 6 (NBD) – Chinese ride-hailing firm Dida Chuxing became another player in the financial battlefield after its dominant rival Didi Chuxing branched out into the sector, with loan services already available on its app, according to media reports Thursday.
Founded in 2014, Dida Chuxing engages mostly in hitch and taxi services. As the market is already full of competitors, the carpooling service provider is currently seeking new growth poles. Ding Daoshi, an Internet analyst, said in a media interview that the financial sector is the most promising in the field of mobility aftermarket.
Platforms with high quality traffic like Dida Chuxing are warmly welcomed by internet finance companies, commented industry practitioner Wang Yi (pseudonym).
As of September 1, 2019, Dida Chuxing has had 130 million users and 15 million car owners providing hitch services. According to data released by consulting firm iResearch in May 2018, among all the users on Dida Chuxing, 50.8 percent were young people aged from 25 to 30, who are also target users of consumer finance. The large customer base could help consumer finance firms lock in customers in early stage and formulate effective risk control solutions.
However, the conversion rate might not be satisfactory as the time users spend on mobility apps is limited, Wang Yi noted.
Taking Dida's rival Didi Chuxing as an example, the ride-hailing giant had 450 million users at the beginning of 2018, but only over 10 million users have registered for its financial services as of early May in 2019, which means the conversion rate was at a mere 2.2 percent. If calculated at this ratio, out of Dida Chuxing's 130-million user base, only around 2.8 million could be converted.
National Business Daily noticed that Didi Chuxing ventured into the financial industry in 2015 and has acquired 5 financial licenses as of last year. The company's CEO Cheng Wei confessed last year in an internal letter that the company remained loss-making in the six-year period after its birth in 2012 with a combined loss of 39 billion yuan (5.5 billion U.S. dollars). In 2018 alone, Didi Chuxing lost about 10.9 billion yuan. Didi Finance thus was viewed as a straw to grasp at for the mobility firm, as previous reports held that directing user traffic to internet finance platforms could bring the company billions of yuan in revenue.
In comparison, Dida Chuxing has become profitable five years after its inception. "We have been making profits worldwide because our business portfolio also includes advertising, value-added services, car maintenance and used-car trading business," disclosed Didia Chuxing's CEO Song Zhongjie on September 1, 2019.
But whether Dida Chuxing's financial attempt will be a new growth engine still remains to be observed.
Email: lansuying@nbd.com.cn