Tencent-backed secondhand goods trading platform Zhuanzhuan raises $300mln but CEO says 'to survive'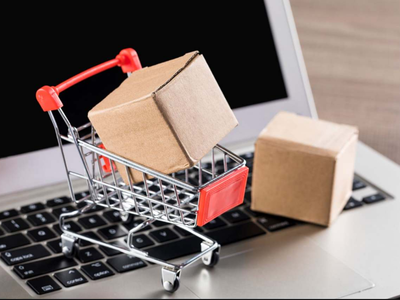 Photo/Shetuwang
Sept. 11 (NBD) -- On Wednesday, Zhuanzhuan, secondhand goods trading unit of China's largest classified listings site 58.com Inc. (NYSE:WUBA), confirmed that it has secured the Series B funding round worth 300 million U.S. dollars from investors including 58.com and Tencent.
58.com said it will remain Zhuanzhuan's controlling shareholder after the new financing is completed. Besides, Zhuanzhuan stated that both existing and new shareholders have approved the option pool expansion in a bid to motivate the company's employees.
National Business Daily (NBD) noticed that in 2017, the used goods trading platform raised 200 million U.S. dollars from Tencent. Zhuanzhuan reported over 200 million registered users in 2018, with monthly active users on its app and WeChat mini-program reaching 50 million, based on a report released by the firm last year.
However, Zhuangzhuan's CEO Huang Wei expressed his concerns over the severe entrepreneurial environment.
"Looking back to the time when Zhuanzhuan completed the Series A financing round, I was very excited. But today, what I feel at the moment is 'to survive'," wrote Huang Wei in an letter to his employees.
In an interview with NBD, CEO of iiMedia Research Zhang Yi noted that Huang's anxiety lies in two factors: profitability and competition. "In the secondhand trading market, most players haven't achieved a good profit," said Zhang to NBD.
"There also witnesses an intensive competition in this sector. This funding round is mainly a preparation for the market change and peer competition. Besides, the company needs money to enhance user engagement and attract upstream businesses," Zhang added.
Zhuanzhuan's rival, Alibaba-backed Xianyu, boasts a market penetration rate of 70.7 percent, compared to 20.38 percent of Zhuanhuan, according to a report released by e-commerce think tank ECRC in 2018.
With regard to the operating models of these two used goods unicorns, Xianyu is mainly eyeing on the secondary C2C market. The platform builds a secondhand trading community called Fish Pound where users can connect with friends based on common interests, tastes, or locations. Contrary to that, Zhuanzhuan is seeking cooperation with e-commerce giants like JD.com to earn user trust.
"Zhuanzhuan and Xianyu have their own strengths while the latter has an advantage in the traffic because users can access it through Taobao, the world's largest e-commerce app," said Zhang to NBD. The analyst also stressed that although users can access Zhuanzhuan via WeChat, yet WeChat is more of a communication tool than a shopping tool.
NBD noticed that the trading volume of China's used goods market amounted to 500 billion yuan (70.6 billion U.S. dollars) in 2017 and is expected to rocket to 1 trillion yuan by 2029, based on data compiled by ECRC.
Whether these two companies earn a profit now is not clear since they haven't made public the financial results, Zhang said, adding that commission fee and value added services can be revenue sources for secondhand trading platforms.
Email: gaohan@nbd.com.cn