China's Sohu to take U.S.-listed game firm Changyou private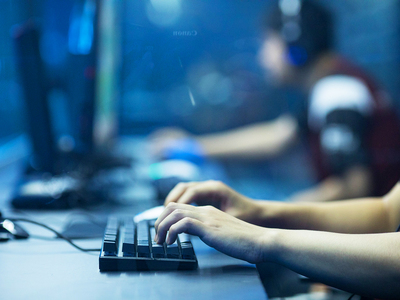 Photo/Shetuwang
Sept. 11 (NBD) -- Chinese Internet company Sohu has offered a preliminary non-binding proposal letter to game developer and operator Changyou.com Limited ("Changyou", Nasdaq:CYOU), to acquire all the Class A ordinary shares of the latter at 5 U.S. dollars per share.
The purchase price represented a 57 percent premium over the average closing price of Changyou's American depositary shares (ADSs) during the past 30 trading days. But the proposal is pending the game company's review.
It is noteworthy that as Sohu is holding all the outstanding Class B ordinary shares of Changyou, if the deal was completed, Changyou will become a privately-held, indirect wholly-owned subsidiary of Sohu, and the stock of Changyou would be delisted from the Nasdaq market.
National Business Daily (NBD) noticed that Sohu revealed its intention to privatize Changyou two years ago.
Charles Zhang, founder and CEO of Sohu, put forward his acquiring proposal for Changyou early in 2017, but the plan ended up with no result. Some institutional investors held the price offered was much lower than the actual value of the game company.
Insiders pointed out the too low valuation for Changyou in the U.S. market is the main reason behind Sohu's second attempt to take the game firm private. Changyou, which currently has a market cap of 474 million U.S. dollars, may seek for listing in A-share or Hong Kong stock market, following in the footstep of its rivals such as Shengqu Games (previously known as Shanda Games). Around four years after delisting from New York, Shengqu Games made its way into the A-share market this February after being sold to Shenzhen-listed game firm Century Huatong.
Debuting in 2009 in the U.S. stock market, Changyou, as one of the renowned game firms in China, was famous for its award-winning online and mobile game Tian Long Ba Bu (TLBB) launched in 2007. The game helped the company gain the third spot among all Chinese gaming firms in terms of total revenue in 2012, after Tencent and NetEase.
However, in the seven years since then, Changyou showed weaker creativity in game development than counterparts and the 12-year-old TLBB remains its major income source at present.
According to Changyou's financial earnings for the second quarter of 2019, its average monthly active accounts for PC and mobile games decreased by 13 percent and 16 percent year over year, respectively, which reflected the natural declining life cycles of TLBB.
The company therefore registered a falling net income during the quarter. The GAAP net income attributable to Changyou slumped sharply to 16 million U.S. dollars, down 50 percent from 32 million U.S. dollars for the second quarter of the previous year.
An analyst in the game industry told NBD that Changyou has no other popular games aside from TLBB in recent years, and its performance has been worsening. If Changyou mulls listing in the Chinese stock market, it still needs good products to prove itself.
Email: lansuying@nbd.com.cn