Ant Financial-backed Danke Apartment reportedly plans for U.S. IPO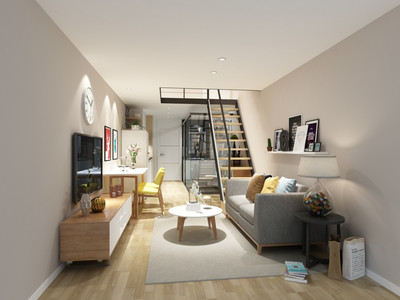 Photo/Shetuwang
Sept. 12 (NBD) -- On Thursday, reports emerged that long-term housing rental startup Danke Apartment (meaning 'eggshell' in Chinese) plans a listing on the U.S. stock market as early as 2019, seeking to raise 600 million U.S. dollars to 700 million U.S. dollars.
National Business Daily (NBD) contacted Danke Apartment but no response has been received as of the press time.
Founded in January 2015, the apartment leasing firm is managing around 450,000 rooms in 13 cities across China, including Beijing, Shanghai, Guangzhou, and Chengdu.
This March, Danke Apartment raised 500 million U.S. dollars in its series C funding round co-led by Ant Financial and Tiger Global, which pushed the rental housing platform's valuation to over 2 billion U.S. dollars.
NBD noticed that investors' enthusiasm has cooled down in the long-term apartment rental industry, with only 11 brands securing financing in the first seven months of this year, a decline of 70 percent from the year-ago period, according to business information service provider CV Source. Over the whole course of 2018, 77 billion yuan (10.87 billion U.S. dollars) was pumped into the industry and the market size surpassed 1.5 trillion yuan (211.7 billion U.S. dollars), according to media outlet People's Daily.
However, starting from the second half of the year, the industry was mired in criticism for high rental prices, environmental issues and financial risks.
Danke Apartment, for example, got embroiled in a big controversy over rental loans as the company was reportedly inducing tenants to sign loan agreements in the renting process. Its biggest rival, Tencent-backed Ziroom, was also reportedly playing the same financial trick.
It is roughly estimated that there were over 80 long-term rental housing brands at the end of 2018, a sharp decline as compared to 300 brands registered at the end of 2017.
NBD noticed that from May 4, 2019 to June 3, 2019, long-term rental housing platforms only scored 23.1 out of 100 in terms of public praise, a report by iiMedia Research showed.
Following the overheated development in the past years, the industry will become rational, and enterprises that are eager for quick success will be bundled out, Mofang Apartment CEO Liu Jia said. There will see increasing mergers and acquisitions between companies, according to Yuju Apartment's CEO Liu Bin.
Email: lansuying@nbd.com.cn