Face-to-face with NBD|Former Prime Minister of New Zealand Helen Clark talks about 'Asian Dream'
Sept. 19 (NBD) -- In a bid to explore "Asia at a Crossroads", Milken Institute Asia Summit 2019 (Milken Summit) lifted the curtain on Thursday in Singapore, attracting more than 1,500 international leaders in finance, business, government, technology, philanthropy, academia, and media from dozens of countries to share insights and solutions to issues driving growth of and transforming the Asia-Pacific region.
Amid the economic growth in the region, people are yearning for "Asian Dream", a common belief to embrace a better life. In an interview with National Business Daily (NBD), former Prime Minister of New Zealand Helen Clark called for moves to "take advantage of this new world and not be stacked with the skills for the old" in Asia's dream-chasing journey.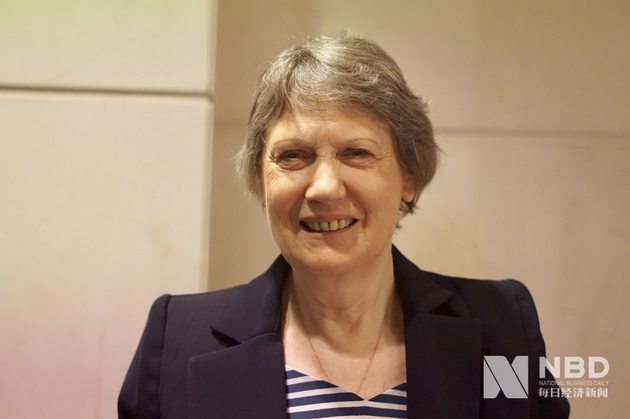 Helen Clark [Photo/Huang Mingyang (NBD)]
"Asia has been the center of global dynamism and enterprises, but must increasingly face the complexities and challenges that come hand in hand with its rapid growth and deepening globalization," said Laura Deal Lacey, executive director of the Milken Institute Asia Center.
In the meantime, the ideal of Asian dream is fast becoming a reality for many as rapid economic and wage growth have expanded opportunities, broadened consumer markets, catalyzed new industries, and minted millionaire entrepreneurs.
Under such circumstance, how will the Asian Dream be evolving and what can Asian countries do to meet people's aspirations?
Clark held that the pursuit of dreams should be tailored according to different needs of people, as "dreams are very context specific and each country has a different history."
In the views of Clark, people have various needs, "They want food on the table for their families. They want children to receive education." Clark told NBD, "What's really important for policy makers is that they need to be very mindful of the neighboring opportunity."
Back in 2014, Milken Institute brought its ability to convene global leaders and address core issues to Asia where the growth remained strong among emerging economies and the world renowned think tank thus inaugurated its first Milken Summit in Singapore five years ago.
Notably, Asia's massive economic bloc is growing in a complementary fashion, with more regional investments and collaborations as integration intensifies. "Asian Century" is approaching as a constructive force for global economic activities.
NBD noticed that GDP of Asia is projected to rise by 5.4 percent in 2019 and to remain at the level in 2020, based on data by IMF (International Monetary Fund).
Moreover, it is estimated that in 2020, Asian economies, as defined by the UN trade and development body UNCTAD (United Nations Conference on Trade and Development), will be larger than the rest of the world combined, for the first time since the 19th century, according to data compiled by IMF.
Email: gaohan@nbd.com.cn