Western China's first cultural and creative incubator unveiled in Chengdu, unlocking potentials with help of financing services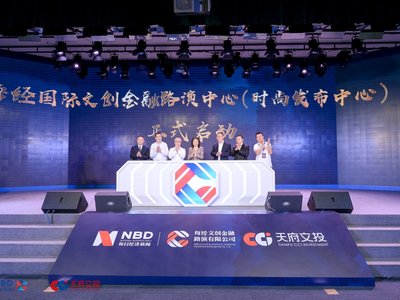 Global Launching Ceremony of NBD International Culture & Creativity Financing Roadshow Center [Photo/Zhang Jian (NBD)]
Sept. 20 (NBD) – As culture acts as a strong driving force for urban development, finance is seen as the key factor to enhance marketization, specialization and capitalization of the cultural industry.
"The current main driver of China's cultural industry is cultural innovation, scientific and technological innovation and financial innovation," Jin Wei, deputy director at Cultural & Financial Research Center of the National Institution for Finance & Development, noted.
How to combine culture with finance and boost cultural sector through financial innovation has been a vital issue for a country or city developing the cultural industry.
First cultural and creative incubator in Western China
To discover ways to correlate finance with the cultural and creative industry, the Global Launching Ceremony of NBD International Culture & Creativity Financing Roadshow Center and the First Roadshow is held on Friday in southwest China's Chengdu.
Renowned scholars and investors from financial and cultural and creative sectors gathered to discuss building the bridge between culture and capital, and culture and policy, so as to help cultural and creative firms gain funding.
Meanwhile, seven roadshows will be carried out during the event to demonstrate projects in diverse domains ranging from Chinese traditional costume, animation to hip-hop dance. Among them include the Edinburgh Military Tattoo and Switzerland's International Hot Air Balloon Festival, the typical culture projects in the Europe.
The event is expected to fuel the development of the cultural and creative industry and promote collaboration between domestic and foreign culture and creativity financing companies.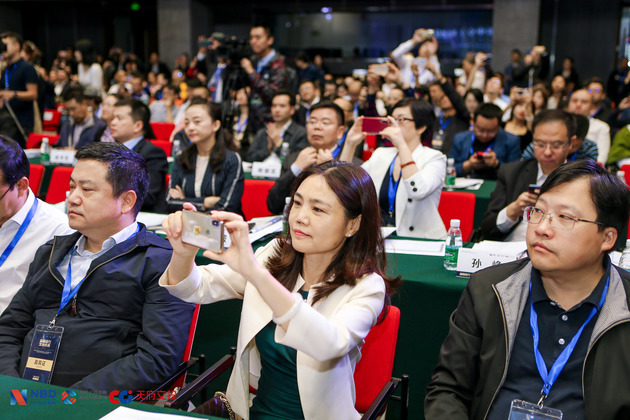 Photo/Zhang Jian (NBD)
Being the first incubator for cultural and creative projects in Western China, the NBD International Culture & Creativity Financing Roadshow Center has partnered with more than 100 investment institutions as well as incubators and culture and creativity industry platforms at home and abroad and has already had over 200 premium cultural and creative programs in the pipeline.
By associating entrepreneurs with investors and leveraging the power of databases, the center is aimed at forming a sustainable platform to incubate outstanding cultural and creative projects.
Southwestern city gropes for tie-up of finance and culture and creativity
Chengdu, where the roadshows are presented, boasts its own strengths in both cultural and creative and financial fields.
The southwestern city has been a world-class culture and creativity city for years, and the recent blockbusting animated film Ne Zha further enhanced the city's reputation in the domain. The added value of Chengdu's culture and creative industry soared by more than 30 percent to 112.9 billion yuan (16 billion U.S. dollars) in 2018, accounting for about 7 percent of total GDP. The industry is to become a crucial growth engine of Chengdu's economy, with the sector's added value forecasted to exceed 180 billion yuan by 2020, about 10 percent of the city's GDP.
Besides, Chengdu saw remarkable development of the financial industry. It is a city with the fastest growing financial market, and the most types and the largest amount of financial institutions in the central and western region of China.
Last year, Chengdu's financial industry posted added value of 175.02 billion yuan, accounting for 12 percent of the city's GDP. By the end of March 2019, more than 2,600 financial firms had built a presence there.
Seeking to figure out the best possible way of combining the two industries, Chengdu has established a cultural and creative industry development investment fund worth tens of billions of yuan and the first batch of 31 cultural and creative industrial parks had been unveiled in the city. In addition, Chengdu offers a special loan program to help promote the development of cultural and creative enterprises.
In the future, more incubators are forecasted to be launched to drive the prosperity of Chengdu's cultural industry.
Email: lansuying@nbd.com.cn