Beijing sees improving air quality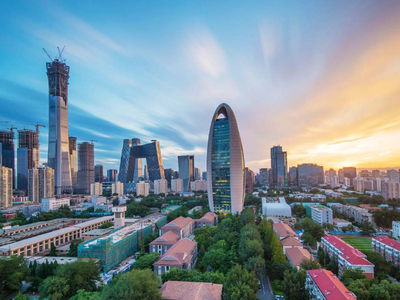 Photo/VCG
The average concentration of PM2.5, an air pollutant, dropped to 23 micrograms per cubic meter in Beijing in August, a record low of the same period in recorded history, according to the Beijing Municipal Ecological Environment Bureau.
Over the past 20 years, Beijing has fought an uphill battle against air pollution while maintaining fast economic growth, said Yu Jianhua, deputy director of the bureau.
A report released by United Nations Environment Programme (UNEP) in March, showed that the level of Beijing's sulfur dioxide, nitrogen dioxide and PM10 had dropped by 93 percent, 38 percent and 55 percent respectively from 1998 to 2017.
The city has made various efforts to fight air pollution, such as promoting clean energy, monitoring emissions from factories and vehicles as well as upgrading industries.
Beijing's campaign against air pollution has been listed as a study case by the UNEP to provide relevant experience to other cities, especially those from developing countries.
However, Beijing still has a long way to go. The capital city still suffers from bad air days from time to time, especially in autumn and winter, said Yu.
PM2.5 is particulate matter less than 2.5 micrometers in diameter that causes smog. The World Health Organization recommends an annual PM 2.5 level of 10 micrograms per cubic meter.
Email: gaohan@nbd.com.cn