Shaanxi seeks proposals for opening, closing ceremonies of China's National Games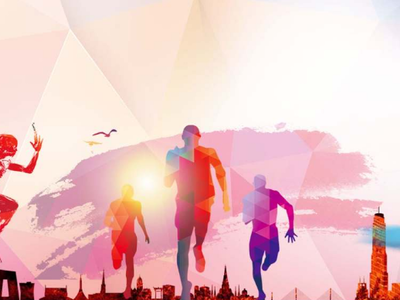 Photo/Shetuwang
The 2021 Chinese National Games organizers launched a campaign to seek for proposals concerning the opening and closing ceremonies of the 14th Games, the biggest sports gala in China.
The deadline for the proposals is at 18:00 Beijing time on November 30, 2019, said the Shaanxi Organizing Committee for the Games in an announcement.
The organizers said they were looking for creative proposals to fully demonstrate the splendid Chinese culture, reflect the achievements of the Chinese people in the new era, display the advanced technologies, with safety and availability in consideration.
Any individual, institution, even non-Chinese nationals or organizations are welcome, and those with the best 10 proposals will be awarded respectively, the organizers told Xinhua.
Related documents can be downloaded from the official website of the 14th Chinese National Games -- www.2021shaanxi.com.
The opening ceremony of the Games is scheduled temporarily on August 28, 2021 in Xi'an Olympic Center Stadium, with the closing ceremony probably on September 9, 2021 in Xi'an Olympic Center Gymnasium.
Email: gaohan@nbd.com.cn