Geely, Volvo seek to merge engine business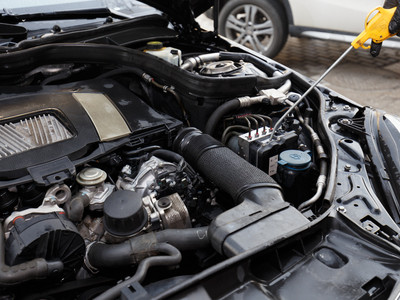 Photo/Shetuwang
Oct. 8 (NBD) – China's car manufacturer Geely Automobile Holdings Limited (Geely Auto, 00175.HK) and Volvo Cars are seeking to merge their engine units to create a stand-alone division for powertrain and hybrid engines development, according to an announcement released by their parent company Zhejiang Geely Holdings Group (Geely Holdings) on Monday.
Fueled by the news, stock of Geely Auto soared by 2.58 percent on Tuesday, closing at 13.52 Hong Kong dollars (1.7 U.S. dollars) per share.
The plan, still at an early stage, is pending the approval from the boards of directors of both companies and Chinese and Swedish authorities. The independent division, if approved, will provide top-notch hybrid engines to brands including Geely, Volvo, Lotus, Lynk&Co and Proton, as well as other OEMs (original equipment manufacturers).
The announcement unveiled that Geely Auto and Volvo Cars' engine units currently have 5,000 and 3,000 employees respectively, and the merger won't bring any difference to the current employment structure.
Auto expert Yan Jinghui noted that the new move is aimed at reinforcing the resource integration and strengthening the synergy effects between Geely Auto and Volvo Cars, and improving their competitiveness in research & development, production and purchasing.
The merger is also another step to transform Volvo Cars in the direction of electrification, said Hakan Samuelsson, chief executive officer of Volvo Cars, in a media interview.
It's revealed that Volvo wants half of its global sales fully electric by 2025, and the remainder to run on engines for gas-electric hybrids supplied by the new unit formed with Geely Auto.
According to Samuelsson, combining the engine businesses will also help save costs both on the components and development level.
National Business Daily (NBD) noticed that Geely Holdings acquired Volvo Cars from Ford Motor in 2010. While the Chinese company allowed the Gothenburg, Sweden-based automaker to operate autonomously at first, in recent years it enhanced the cooperation between the two brands.
Starting from 2010, Geely Auto and Volvo Cars began to share information about car manufacturing, component procurement, R&D in new technologies, talent fostering, etc. In 2012 and in 2013, the two companies achieved technical sharing by signing agreements on technology transfer and establishing China Euro Vehicle Technology AB (CEVT). In 2017, they launched a tech joint venture and created car brand Lynk&Co together with Geely Holdings.
Email: lansuying@nbd.com.cn